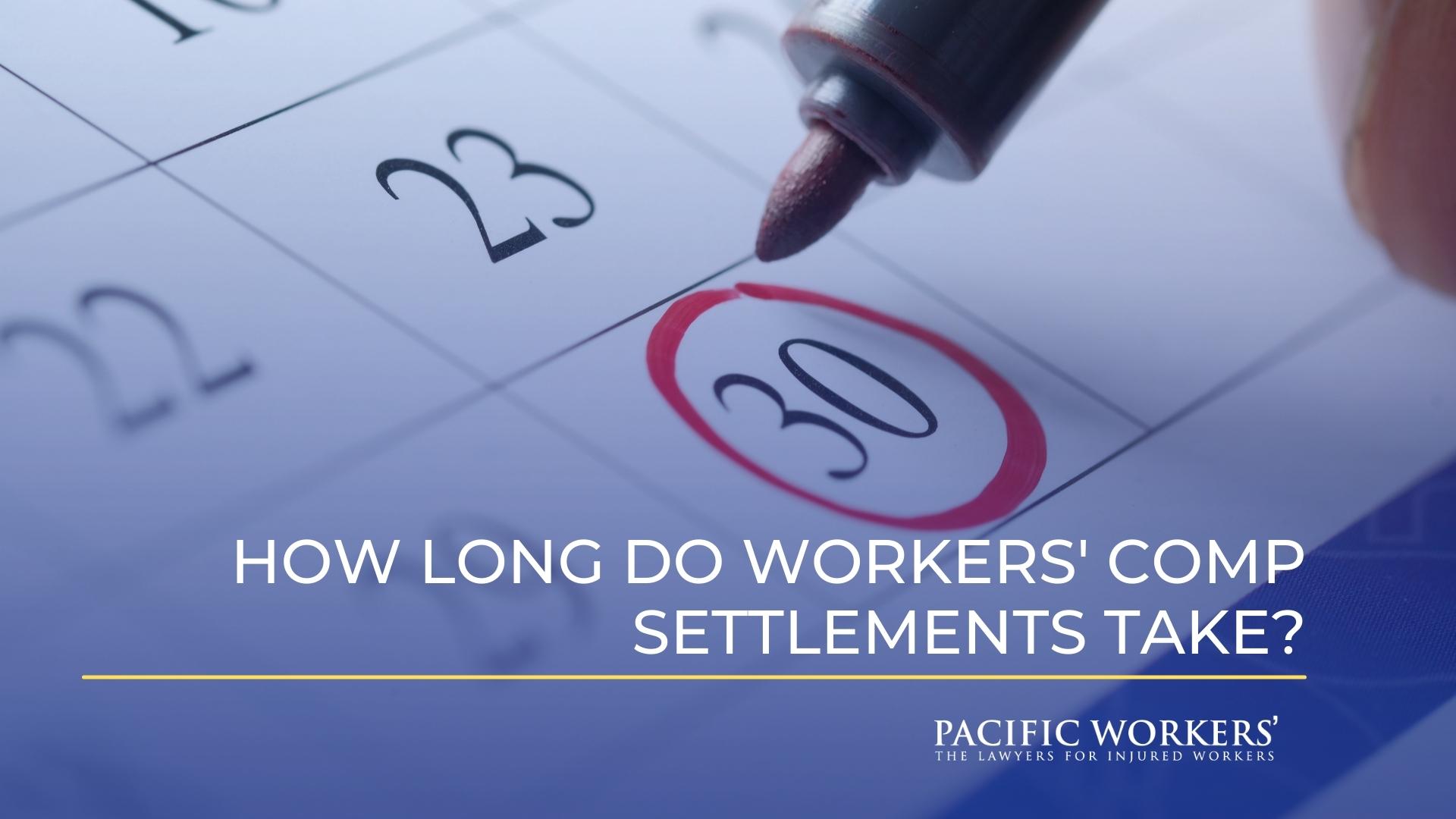 At Pacific Workers' Comp, we get a variety of questions when opening a case, and we do our best to address all of them in an efficient manner. Here are two looming questions we can hopefully answer and put some of your immediate worries to rest.
How long does a case take?
Case duration is something we get asked about frequently, but unfortunately, there is no direct answer. We typically tell our clients it will take around 12–18 months due to the many factors that can affect a case's timeline. The two biggest factors are the difficulties of working with insurance companies and defense attorneys and the victim's recovery.
Workers with a severe injury or a complicated case will typically have to fight longer due to medical or liability disputes. Finding the right doctor could make the difference in a case's duration. Doctors and other medical professionals deal with the bureaucratic process just to even help their patients, which is a time-consuming task.
Even when everything does fall into place between doctors, lawyers, and insurance companies, the shortest time frame you could see is six months.
What outcome should I expect?
Among other factors, the outcome of a workers' compensation case will rely heavily on the type and severity of the injury, the quality of your representation, and the insurance company you're dealing with. While some companies and claim adjusters are fair and easy to work with, there are others that will do everything they can to save money and restrict the right of the injured worker.
An ideal outcome is adequate medical treatment and compensation for the time the victim has missed at work, without the need for court intervention. However, it's common for insurance companies to fight the injured party every step of the way. Eventually, you can expect proper medical care and compensation for your disability, though it's rare to see large monetary awards from workers' comp cases, which is why settlements occur often in these situations.
If you or a loved one have further questions on case duration and expectations, feel free to reach out to us anytime 800-606-6999. We will be happy to answer any and all concerns you have.