Workplace Brain Injury Lawyers in Oakland, CA
We Don't Get Paid Unless You Do!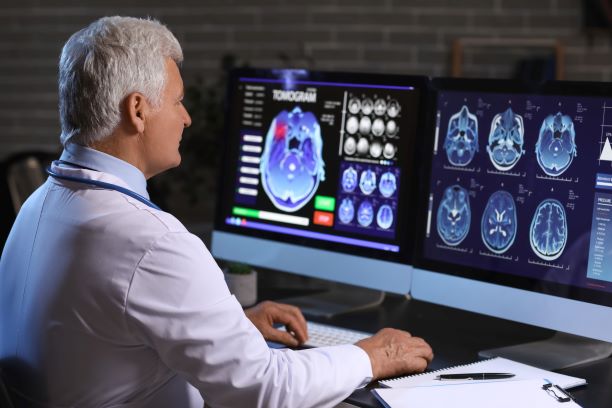 Have you sustained a serious brain injury as a result of a workplace accident? If so, we strongly advise you to get in touch with our Oakland workplace brain injury lawyers as soon as possible. At Pacific Workers', The Lawyers for Injured Workers, we understand the complex and sensitive nature of brain injuries and the devastating, even life-threatening effects they can have on the injured person.
Our brain injury attorneys have more than 130 years of combined experience and have successfully handled thousands of cases. With our supportive assistance and personalized legal solutions in your corner, you can trust our team to deliver effective results, not excuses. We can even help you find a doctor and receive the immediate care and attention that you deserve.
Want to learn the value of your CA workers' comp claim? Get in touch with our firm today at (888) 740-6434.
Symptoms of a Workplace Brain Injury
Head injuries are often very serious as they may lead to permanent health complications. Sometimes, head-related injuries are not immediately visible yet they can still cause a great deal of damage to your brain and overall health. Even a seemingly minor impact to the head can cause a brain injury, so it's important to know what signs to look out for:
Loss of consciousness
Persistent or worsening headache
Nausea and/or vomiting
Dizziness or trouble balancing
Sensitivity to light or sound
View the complete list of brain injury symptoms from the CDC
Regardless of the specific circumstances causing your accident, it is imperative that you seek immediate medical attention.
What Can Cause a Brain Injury?
Any form of impact with the head can cause dangerous swelling or bruising that could lead to further complications or catastrophic health conditions. Untreated brain injuries can seriously impact one's memory, motor functions, and possibly alter their personality.
Some examples of a brain injury include:
Brain swelling, bruising or bleeding
Lack of oxygen to the brain
Skull penetration or fractures
Lack of blood flow to the brain
What Workers are Most Susceptible to Brain Injury?
A common misconception is that head injuries only occur in industries that involve hard labor or heavy machinery. This is simply not the case. The following professions are all at risk of suffering a serious brain injury at work:
Thousands of Clients Have Trusted Us
After being injured in such an unexpected and potentially life-altering accident, we understand that your recovery is your priority. However, pursuing a workers' compensation claim can actually make sure you can afford high-quality medical treatment. With our extensive experience in workplace injury claims representation, you can be confident in our legal abilities. Our Oakland workplace brain injury lawyers will work tirelessly to help ensure you receive the benefits that you deserve.
Contact us (888) 740-6434 to book a free case evaluation with our legal professionals.
Thank you for being so kind and completely sympathetic to my case! - Jazzie D.

They took care of me! - Gabi O.

Pacific Workers' Comp is one of the best places to get help from when you need help with an injury from work! - Lamar B.

Bilal is very professional, caring and committed to his clients! - Guy H.

The most down to earth team I have ever met! - Nekealla C.

PWC has provided me with exceptional care! - Jaaziel B.
Andy, A Stabbing Victim, Speaks on Her Experience With Us