Auto Workers Claims Attorney
Put 130+ Years of Combined Experience on Your Side -
(888) 740-6434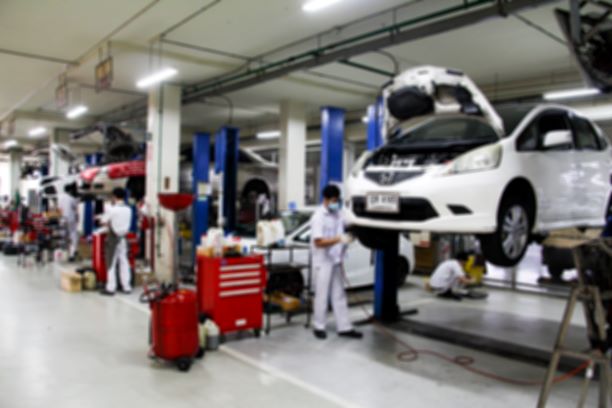 Auto workers and shop mechanics can be required to place themselves in precarious situations as part of their regular job functions, such as standing beneath a lifted vehicle to perform an inspection or repair. Despite employers knowing the latent dangers of auto shop work, injured employees might not get the fair treatment they deserve when an accident or injury does occur. Without a total understanding of workers' compensation claims and insurance, an auto worker's claim could be denied or delayed when they need help more than ever.
Please do not hesitate to contact us the moment you need help filing a claim or your claim has been denied.
At Pacific Workers', The Lawyers for Injured Workers, auto workers who have been injured on-the-job can find trustworthy and compassionate legal guidance and representation from our workers' comp lawyers. With more than 130 years of combined experience under our belts, we are proud to be a prominent workers' compensation law firm in the greater Bay Area.
How Our Team Can Help You
Tens of Millions Recovered
130+ Years of Experience
Free, No-Obligation Consultation
Award-Winning Representation
Auto Shops Need to Provide Safe Environments
As discussed, an auto shop or mechanic shop may have certain unique dangers to the site. This does not mean that employers or parent companies can slack on safety regulations. Oppositely, it would imply that safety must always be the number one priority to minimize the chances of an accident occurring.
An auto shop worker might be injured due to:
Falling parts hung or positioned above
Lifting heavy equipment repeatedly
Tripping over loose tools
Illness linked to frequent chemical exposure
If any of these injuries, or one not mentioned, occurs, the auto worker should be provided some sort of workers' compensation, assuming the injury was work-related or happened at the worksite. Eager to save money, a dishonest insurance company might reject any initial filing in hopes that the worker does not file an appeal in response. Do not forget your rights – always explore your options with a professional auto worker injury lawyer when seeking workers' compensation.
Liability Should Not Be a Factor
In a personal injury claim, the plaintiff has to prove that the defendant was liable for the accident. In a workers' compensation claim, this is not the case. If you were hurt while working in an auto shop, even if you were the only one around and you think it was your fault, you are not automatically disqualified from receiving workers' compensation. If your employer has told you otherwise, it is untrue and our auto worker injury attorneys should be notified right away.
We want to help you recover comfortably – call (888) 740-6434 for a free consultation.
Thank you for being so kind and completely sympathetic to my case! - Jazzie D.

They took care of me! - Gabi O.

Pacific Workers' Comp is one of the best places to get help from when you need help with an injury from work! - Lamar B.

Bilal is very professional, caring and committed to his clients! - Guy H.

The most down to earth team I have ever met! - Nekealla C.

PWC has provided me with exceptional care! - Jaaziel B.
Andy, A Stabbing Victim, Speaks on Her Experience With Us