Airline & Airport Employee Injury Claims
Get Help With On-The-Job Injuries Today -
(888) 740-6434
Even though most California airline and airport employees are members of labor unions, there is nothing to guarantee that insurers will treat these employees fairly after an on-the-job injury, or that the labor union will have the power to back their claims. If you are in such a situation and the odds are feeling stacked against you, reset the balance by contacting Pacific Workers', The Lawyers for Injured Workers. Our workers' comp lawyers are continually striving to bring excellent, compassionate, and comprehensive representation to the injured workers who deserve to have their rights respected and their claims taken seriously.
Were you injured while helping commuters get from city to city? You could be entitled to financial compensation! Call (888) 740-6434 for a free initial consultation.
Airport Employees Deserve Safe Work Conditions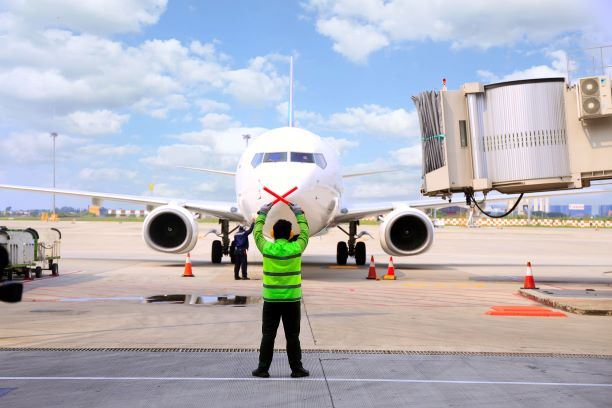 An airport can be a hectic place to work due to all of the people rushing about and some of the intricate machinery that needs to be used by certain employees. The busy atmosphere is not to be mistaken as an excuse to let safety regulations and accident prevention protocols to slip through the cracks. If you work in an airport – as a baggage claim attendant, a boarding gate clerk, or any other position – your employer always has the duty to ensure that your health and care are not put in any unreasonable danger. This is the same duty of care your employer already owes all the people visiting the airport.
Accidents and injuries often reported in airport injury claims include:
Slip and fall injuries due to loose cables or poor lighting
Illness due to exposure to chemicals or foreign diseases
Representation for Airline Employees Hurt Inflight
At our workers' compensation law firm, we understand that not every hazard is on the ground and in the airport. Airline employees that physically board and work upon airplanes, such as flight attendants and pilots, could potentially face even greater danger during their shifts due to employer negligence and commonplace hazards, like strong turbulence. Insurers may reject a workers' compensation claim filed by an airline employee, citing that the unpredictable nature of flying is an acceptable risk.
In a workers' compensation claim, liability and risk are not factors in whether or not the employee can collect benefits or coverage. No matter how or why you were hurt while employed for an airline or while working on an airplane, you should be given fair compensation. This is where our years of legal experience can come into play, backing your claims and giving you the power to fight for the compensation you deserve.
Free Consultations & Contingency Fees Mean No Payments from Your Pocket
Suffering an injury while performing your duties as an airline or airport employee can set you back financially. Stressing about where you will get the money to hire an attorney is the last thing you need. In order to help you deal with your workplace injury and find peace of mind again, we proudly offer contingency fee agreements to our clients. We will only expect you to pay for our attorney fees if we reach a positive outcome for your claim and you collect compensation, either through a settlement, jury verdict, or awarded judgment. We also only get paid a percentage of your winnings, so you do not pay upfront or out-of-pocket at any point.
People choose to work with our airline and airport injury attorneys because:
We insist on being available 24/7 for emergencies
We have Super Lawyers® on our team
We have 130+ years of combined legal experience
Contact our firm today if you are an injured airport or airline employee in California.
Related Reading
Thank you for being so kind and completely sympathetic to my case! - Jazzie D.

They took care of me! - Gabi O.

Pacific Workers' Comp is one of the best places to get help from when you need help with an injury from work! - Lamar B.

Bilal is very professional, caring and committed to his clients! - Guy H.

The most down to earth team I have ever met! - Nekealla C.

PWC has provided me with exceptional care! - Jaaziel B.
A Stabbing Victim Speaks on Her Experience With Us