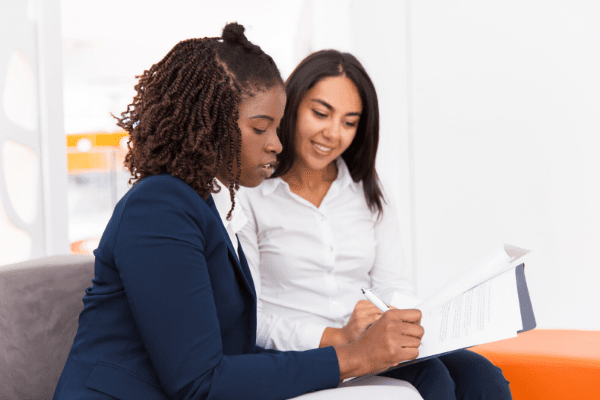 5 Questions To Ask Before Signing Your Workers' Comp Settlement
It has been probably a long road since you got injured at work or learned that you developed throughout time a cumulative trauma because of your job. How would you know if the settlement on the table is right for you? Should you accept or reject the offer?
We know that you might be tired of treating appointments with Workers' Compensation doctors, multiple phone calls with your attorney, and maybe even a few court appearances and depositions. But if you rush, you might take an unsuitable decision.
We have prepared a list of 5 questions you should ask to help you figure out if the settlement is the best you can get.
1. How to settle a workers' comp claim?
According to the California Department of Industrial Relations, your case is resolved when there is an agreement between you and the claims administrator, or a judge issues an order about your Workers' Compensation payments and future medical care that will be provided to you.
Workers' Compensation claims settle in two main ways: Compromise and Release (C&R) or by Stipulation with Request for Award (Stips). There is a big difference.
A C&R is for the settlement of your Permanent Disability, future medical treatment, and for anything else that might be owed to you. This is paid in one lump sum directly from the insurance company, minus any attorneys' fees (generally 15%). If the lump sum includes the estimated cost of future medical care, the claims administrator will no longer pay your doctor, this becomes your responsibility.
With Stips, you get paid for your Temporary or Permanent Disability—usually paid in weekly payments—, but your medical treatment stays open for life for the injury. That money is paid directly to the medical providers for your additional treatment. Because Open Medical Awards still go through the Workers' Compensation system—which, as you well know, comes with a host of issues—, most of our clients opt to try for a full C&R. Some insurance companies never want to do C&Rs and some only want to do C&Rs. Just make sure to ask and clarify with your attorney which one is being offered.
2. Will I owe anything after my settlement?
Always ask what the net amount will be after deducting lawyers' fees. A good California Workers' Compensation attorney should make sure that all medical expenses for your treatment are taken care of by the insurance company either prior to settlement or included in the settlement.
You should not owe anyone. If you are not sure if this is the case, just ask.
3. How long will it take to process my settlement?
Workers' Compensation defense attorneys and insurance companies move at very slow speeds, even when settling a case. Ask for the approximate timeline to get everything processed once you say yes to the settlement.
Generally, it should take a week or two to get the settlement agreement to your attorney from the other side. When everyone has signed, your settlement must be approved by a Workers' Compensation judge, which can take up to two weeks. Once it is approved, an insurance company has up to 30 days to mail your check.
4. Can I get more if I keep fighting?
This is always important to ask your lawyer! Attorneys are paid to fight and give you the best advice. An experienced and respected attorney can often maximize a case through careful preparation and good negotiation. The offer your lawyer gets you can often be higher than what you get from a trial—especially if you draw a bad judge.
If your attorney believes there is a lot more available, keep asking the questions, but trust his/her expertise. What is the likelihood that you will get more? Although attorneys can never guarantee an outcome, their experience can give them insight into what may happen later.
5. Will my settlement be approved by the WCAB judge?
Settlements must be reviewed by a Workers' Compensation Appeals Board (WCAB) judge, who will determine whether they are adequate and approve them. There are so many unscrupulous attorneys out there that judges want to make sure that a case settlement meets certain criteria before it is approved. There are times when even experienced Workers' Compensation attorneys will have a settlement rejected by the court, but this is a rare occurrence. Most experienced and upstanding attorneys will not even try to get a bad settlement approved.
Make sure that your attorney is maximizing your case. Remember, your Workers' Compensation claim belongs to you, not your attorney. Attorneys can negotiate on your behalf, but they cannot accept a settlement without your approval.
Some clients will take less money because a settlement offer comes early, and they want the case to be over. Some might want to take the case all the way through trial. Just make sure you get your questions answered and that you are comfortable before you accept.
If you get injured at work or feel that you were misrepresented by your attorney, we can help. Call today 800-606-6999 or send us an email to intakes@pacificworkers.com.
Pacific Workers', The Lawyers for Injured Workers is Northern California's Premier Workers' Compensation Applicant firm. We represent First Responders, Health Care Workers, Construction Workers, Retail Workers, Warehouse Workers, Delivery Drivers, and the other hard-working people that keep our community moving in their Fight for Justice against the Insurance Companies.
With over 250+ Five Star Reviews, an incredible staff of caring, well-trained caring, advanced technology for superior client communication, a track record of an over 98% win rate and giving back to our community through the Pacific Workers' Foundation, it is easy to see why Pacific Workers' is the go-to law firm for all injured workers in Northern California.
If you or a loved one needs our help or simply have a question, give us a call. We are here to serve you.