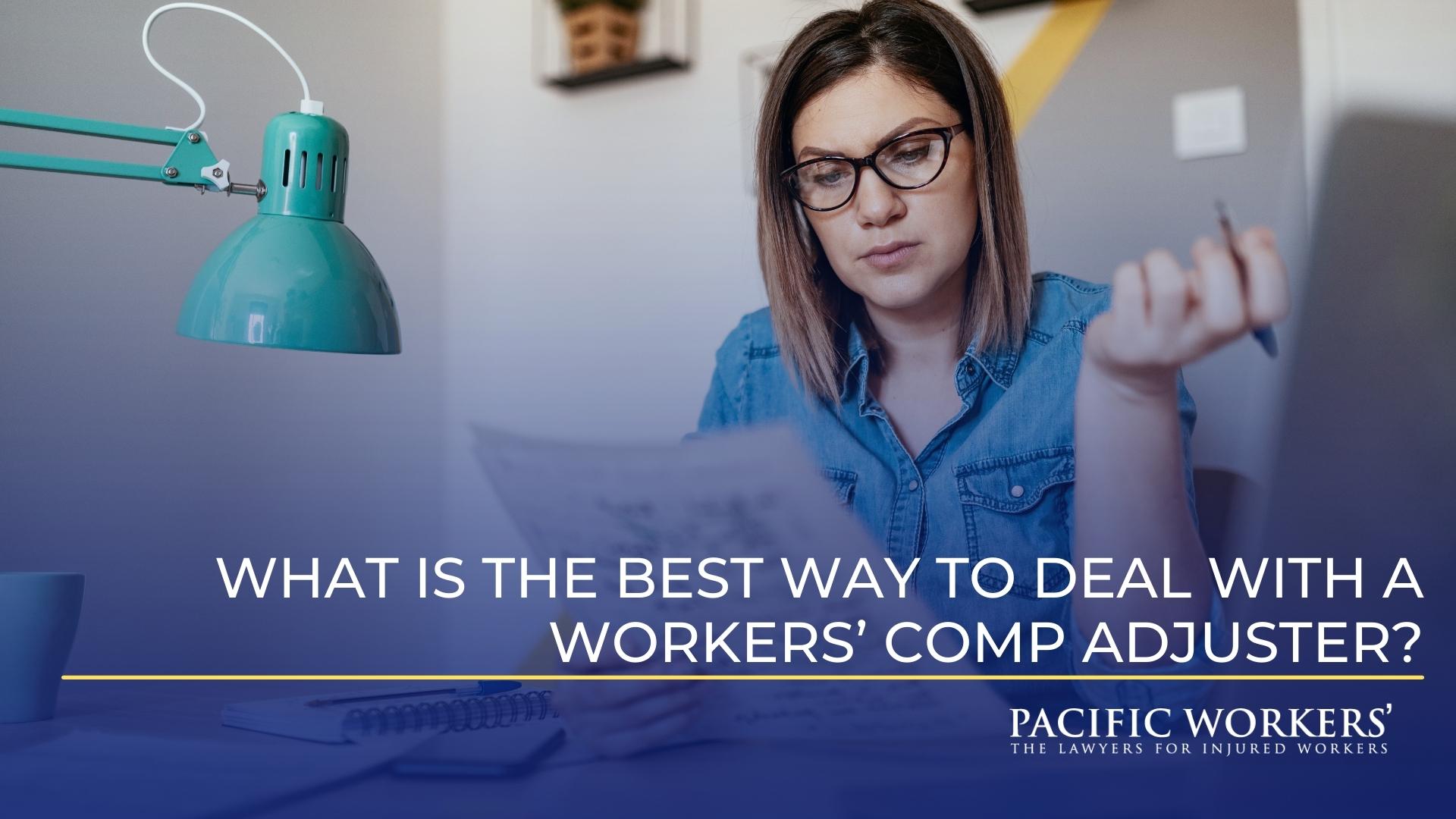 Suffering a workplace injury is a harrowing ordeal you want to get over quickly. It affects not only your physical health but also your mental health, as well as your overall life stability. So, filing a Workers' Compensation claim must be the first thing you do after you get injured, as you need proper and fast medical treatment to ensure your future well-being and even your family's. 
But that is easier said than done. Dealing with the insurance company and filing the proper paperwork can make the process more frustrating than you'd like. Besides, there are times when insurance companies won't make it that easy for you. That's why it's better for you to know how to get ahead of the situation. 
We cannot stress that enough. Your right to have the top treatment you deserve is what matters the most. So, if you find yourself communicating with a Workers' Comp claim adjuster, you better know how to do it right. 
Here, we'll share with you these tips. They will help you deal with potential tricks by them and make your claim process more painless. Let's get into it! 
Summary:
1. Document Everything and Find a Lawyer 
2. Ask For Duplicates of Everything 
3. Don't Give Them Your Medical Records 
1. Document Everything and Find a Lawyer 
Getting a lawyer can make the difference between being stressed or feeling relieved. That is because they will help to keep the insurance adjuster from trying to pull a fast one on you. After all, they already know how this system works and will have you covered. 
In addition, it is vital to document everything and hold on to every piece of evidence you have. But what kind of evidence should you collect? 
The time and date the injury happened 

Who the injury was reported to 
Any witnesses or recordings, if possible 

Anything else that you think can help you prove your injury  
An attorney can look through the paperwork and make sure everything is on the up and up. It's always better to leave those issues to the experts to ensure a victory. 
Some Workers' Comp insurance policies force you to use the insurance company's MPN (Medical Provider Network) list of medical providers. An attorney can double-check you choose the best doctor and help you get your benefits.  
It can be challenging to manage a workers' comp claim by yourself. If you're dealing with an insurance company, an attorney can ensure your claim is handled appropriately. 
2. Ask for Duplicates of Everything 
After gathering your documentation and evidence, you may think you have the perfect case. Nevertheless, you can never have too many copies of your paperwork.  
There's a good chance you might have to go back and fill out forms because sometimes the medical provider can be late, or one of the forms can be missing. So, take a step further and make sure you have enough copies of your important documents. 
It is also crucial to keep copies of everything you send to the insurance company. If you have to submit a duplicate form, you'll be able to pull it from your file. Easy, right?  
It's perfectly fine to ask a claim adjuster or the company's office manager for duplicates of any paperwork you've sent in. Keep all of these documents in a folder, as organized as possible. It will surely save you many headaches. 
3. Don't Hand Them Your Medical Records  
During the first few days or weeks of your claim, the adjuster may want to see your medical records. According to the Workers' Comp system, you are not obliged to give them access to your medical history. Don't forget that. 
They ask for your medical records because they want access to your medical history. That is, they will try to find ways to blame your symptoms on past injuries or procedures you may have had.  
Something else to keep in mind is that insurance companies are notorious for denying and delaying things. It is their job. They also tend to wait until the last opportunity possible to make decisions or approve the treatments.  
That's part of the dynamics of the Workers' Comp system. This is when having a lawyer can make or break the case. A skilled person with experience in the field will help you get things moving, and then you will be able to focus more on your treatment. 
Conclusion 
You will likely have to deal with a claim adjuster throughout your Workers' Comp claim process. It can look hard, but if you know how to do it, you'll be fine. Document everything, gather all the evidence possible, and keep a copy of all these documents. Also, remember not to hand your medical records to the claim adjuster, as you don't have to. 
But the best tip we can give you is to hire an attorney. There's always better to count on a professional who has your back and multiplies your chances of success. And, most important, someone who already knows how to deal with the insurance companies and guides you through this overwhelming process. 
You are not alone in this. Talk to us for free at 800-606-6999. 
Pacific Workers', The Lawyers for Injured Workers in Northern California's Premier Workers' Compensation Law Firm. Representing First Responders, Health Care Workers, Construction Workers, Delivery Workers, Warehouse Workers, and all the hard-working people that keep our community moving in their Fight for Justice against the Insurance Companies.  
With over 250+ Five Star Reviews; an incredible staff of caring, well-trained, advanced technology for superior client communication: a track record of an over 98%-win rate and giving back to our community through the Pacific Workers' Foundation, it is easy to see why Pacific Workers' is the go-to law firm for all injured workers in Northern California. Offices in Oakland, Concord, Stockton, Tracy, San Jose, and Sacramento.  
If you or a loved one need help or just have a question, give us a call at 800-606-6999 or email us at Intakes@pacificworkers.com.