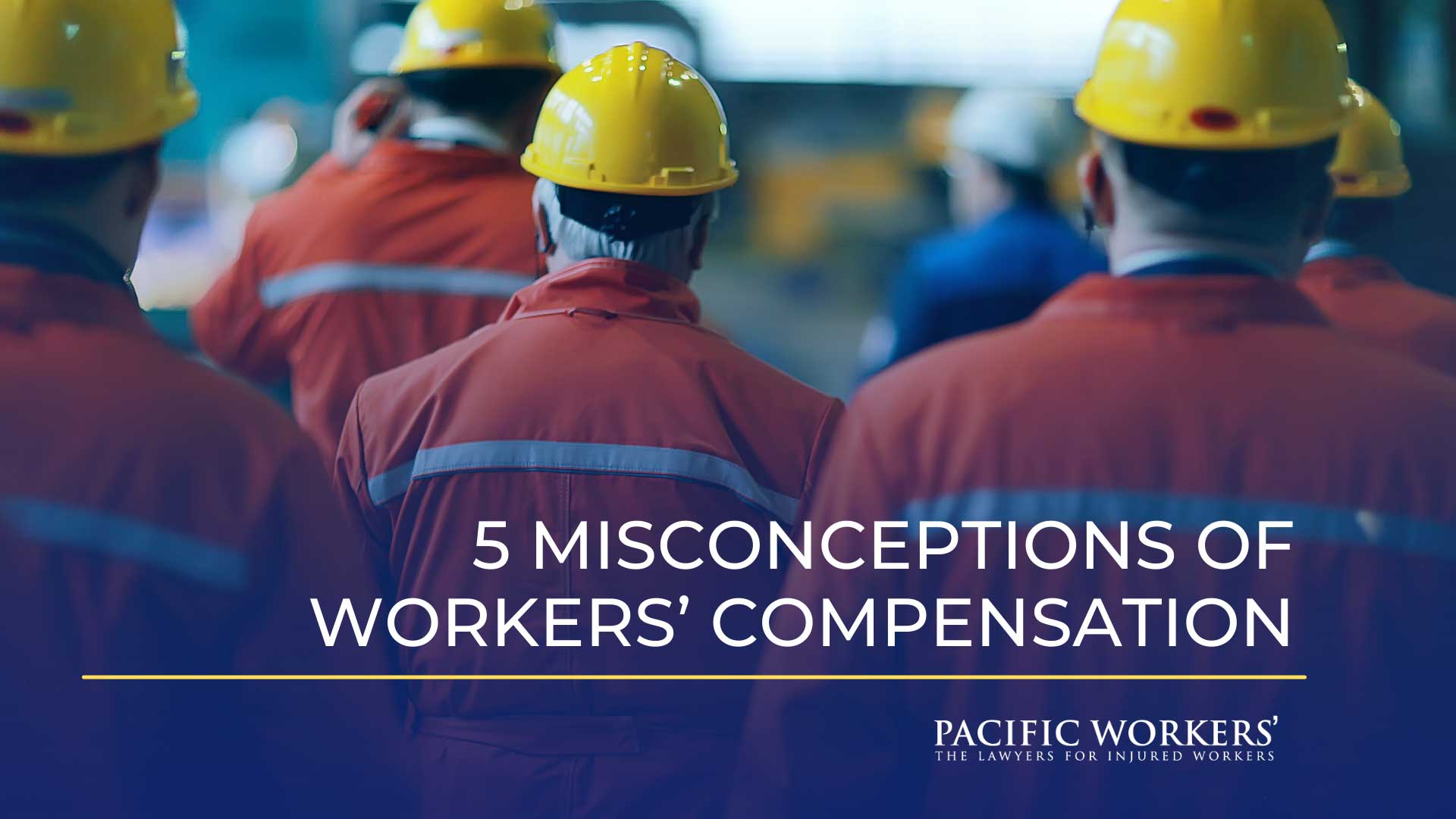 Workers' compensation programs in each state settle the costs of work-related injuries and illnesses regardless of fault. In California, an injured worker can claim lost earnings and medical expenses following a workplace injury.
Many employees do not file for workers' compensation benefits because of many misconceptions about the system. A study on workers' compensation claims shows that employees are less likely to file for comp benefits out of fear or loyalty to their employer. This needs to change.
In this article, we'll be discussing common myths about workers' compensation so that you'll know better when the unforeseen happens.
1. You'll Only Get a Settlement If Your Injury Happened On-Site
It is a widespread myth that your injury must occur on the job site for you to collect workers' compensation. If you are injured while doing any job-related activity, even if it did not happen in your workstation, you may claim workers' compensation.
For example, if you are injured while attending a work conference, you can make a claim. You may also submit a claim if you were injured while driving to a job-related appointment. If you are injured while visiting clients who are not on-site, you can file a claim.
2. You Can't Choose Your Doctor
In California, you can choose your primary physician for a job injury if you've notified your employer with written notice of your predesignated doctor before the date of the injury. Some insurance carriers also have a specific MPN list with a list of doctors you can choose from. 
3. Your Boss Could Fire You If You Make a Claim
When you need benefits following a catastrophic injury, it makes little difference what your employer thinks. These insurance plans are put in place to take care of injured workers. If an employer obstructs a claim or subsequently retaliates against an injured worker, they can be held legally liable. The CA Labor code 132a protects you. 
4. You Need To Be a Full-Time Employee
You do not have to be a full-time employee to be eligible for workers' compensation in California. Your job status is not taken into account when assessing workers' compensation. You must be on your employer's payroll. With that stated, you can be a part-time employee, seasonal worker and still obtain workers' comp benefits if you are injured on the job.
5. Filing Might Jeopardize Your Employer
Even while most companies would like a low number of workers' comp claims, it is incorrect to believe that making a claim will harm your employer. The main goal of workers' compensation claims is to protect both employees and employers. 
On the other hand, employers also benefit from workers' compensation insurance because it keeps them compliant with state regulations. It also assists companies in reducing the likelihood of an employee suing them for work-related injuries and protects corporate employees for real illnesses or injuries sustained while working for the company.
Conclusion
Employees should seek prompt medical treatment if they are injured at work. In general, you have 30 days in California to provide written notification of your injury. Afterward, you could also file an appeal if you've been denied benefits.
Every employee is responsible for having a complete understanding of workers' compensation insurance. We hope this post has helped you overcome some of the most prevalent misunderstandings regarding this form of insurance.
Pacific Workers, The Lawyers for Injured Workers, is a team of workers' compensation attorneys serving all of Northern California. Our main objective is to help working people get the settlement they deserve. We have offices in Oakland, Concord, Tracy, San Jose, Stockton, and Sacramento. Don't hesitate to call us at 800-606-6999 for a free consultation today!