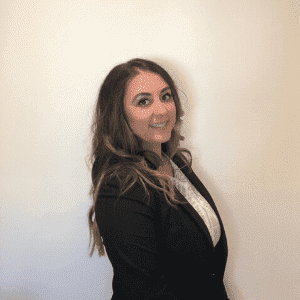 Alexandria Dhaliwal Joins Pacific Workers'
In times of uncertainty facing the Covid-19 pandemic, our culture-driven company stands strong.
Pacific Workers', The Lawyers for Injured Workers recently hired Alexandria Dhaliwal to join the Attorneys' team in Oakland and strengthen representation services for injured workers in their Workers' Compensation cases throughout Northern California.
Dhaliwal graduated from the California State University, Sacramento (CSUS), and earned her J.D. at the University of the Pacific, McGeorge School of Law in Sacramento; during her time there, she was treasurer for the Asian/Pacific American Law Student Association (APALSA).
Among the reasons for joining Pacific Workers' was the organizational set-up, its community focus, and the opportunity to continue doing what she likes: helping people by guiding them through the complicated Workers' Compensation System.
"From the firm's website I saw how organized it was and it seemed that everybody has been there for a long time. The firm seems to be thriving from how much it has grown in the last few years," she said. "The firm is really big on community outreach, helping the community, and I want to be active in that area."
Dhaliwal highlighted that she would expect to keep growing as an Attorney and make connections within the firm, with clients and co-workers. Hopefully, one of those connections will turn into a long-lasting friendship.
"We are so happy to have her aboard our growing team," said Eric Farber, Pacific Workers' founder and CEO.
Despite the financial impact of the Covid-19 pandemic, Pacific Workers' has not stopped growing.
In late April of this year, the company opened offices in Stockton and Sacramento, California. This decision was made following rising demand for representation after Governor Newsom's order creating a presumption for Workers' Compensation coverage for Essential Workers.
Pacific Workers' has always valued the communities it serves, supporting various community organizations that help the most vulnerable. Through the self-funded Pacific Workers' Foundation, the company donates and assists with manpower for various organizations such as the Oakland 55 Firefighters Union and the non-profit organization Best Buddies.
Currently, Pacific Workers' has decided to donate 5,000 masks to community organizations, to get free reusable masks to the most vulnerable. So far, more than 2,100 masks have been delivered.
Pacific Workers', The Lawyers for Injured Workers is Northern California's Premier Workers' Compensation and Personal Injury Law Firm. They represent First Responders, Health Care Workers, Construction Workers, Delivery Workers, Warehouse Workers and the other hard-working people that keep our community moving in their Fight for Justice against the Insurance Companies.
With over 250+ Five Star Reviews, an incredible staff of caring, well-trained caring, advanced technology for superior client communication, a track record of an over 96% win rate and giving back to our community through the Pacific Workers' Foundation, it is easy to see why Pacific Workers' is the go-to law firm for all injured workers in Northern California. Offices in Oakland, Concord, Stockton, and Sacramento.
If you or a loved one needs our help or just has a question, give us a call. We are here to serve!