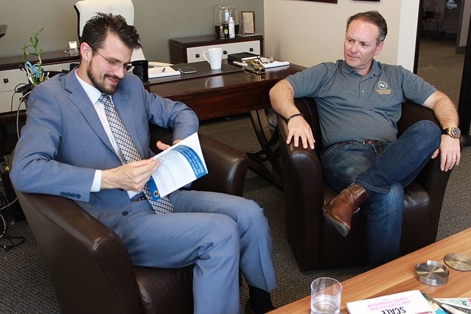 On Tuesday, May 15th, Pacific Workers' Compensation Law Center hosted the latest installment of the Pacific Workers' Compensation Speaker Series, our free series of informational webinars. This time, our visitor was immigration attorney Otis Landerholm, the founder of Landerholm Immigration.
Mr. Landerholm and Pacific Workers' Compensation founder, Eric Farber, discussed the issue of immigration in the United States and answered some key questions:
1. What does an immigration attorney do?
2. How has the current administration changed the average immigration case?
3. When does someone need to call an immigration attorney?
4. Undocumented workers and Workers' Compensation
Can undocumented injured workers receive California Workers' Compensation?
What does an undocumented injured worker need to know?
Should an undocumented injured worker call an immigration attorney?
What should undocumented injured workers do if their employers threaten them based on their immigration status?
If you missed the webinar, you can watch the replay online. Feel free to contact us with any Workers' Compensation questions you may have and to contact Mr. Landerholm with any further immigration questions.
Stay tuned and like Pacific Workers' Compensation on Facebook to make sure that you don't miss out on the next installment of the Pacific Workers' Compensation Speaker Series.