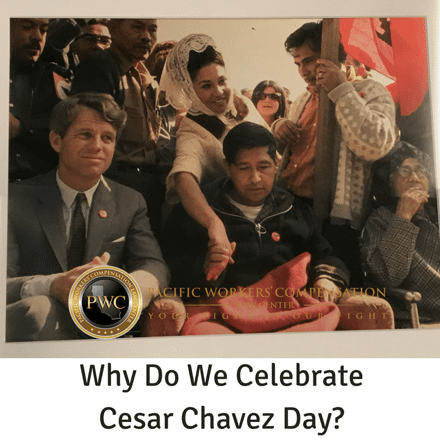 At Pacific Workers' Compensation, we observe César Chávez Day. If you're not familiar with the history of César Chávez, UFW, and the labor movement, you might not know why. Here are 10 amazing facts about César Chávez!
1) César Chávez was born in Arizona and moved to California with his family as a child when they lost their land in the Great Depression.
2) He and his family worked as migrant farm workers. They moved all around California harvesting different kinds of produce, but eventually moved to East San Jose. César Chávez left school after 8th grade to work at farms full time because his father was injured.
3) Chávez joined the U.S. Navy during WWII, lying about his age to enlist. The Navy was still segregated. After he returned home from two years of service, he returned to farm work. At this point, César Chávez joined his first union and married his wife, Helen Fabela, who was also passionate about organizing. Together, they taught migrant workers how to read.
4) César Chávez was working full time at an orchard when he first began organizing professionally with the CSO. He helped thousands of workers register to vote and fought for the rights of Latino workers. He quickly became a full-time community organizer.
5) César Chávez founded UFW with Dolores Huerta. UFW successfully unionized the grape industry with strikes, pickets, and boycotts, including the Delano Grape Strike, and a march from Delano to Sacramento.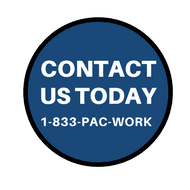 6) UFW had to get a new law passed to allow farm workers to unionize. César Chávez was the face and heart of the push to allow farm workers the right to unionize. He and the farm workers faced violent union-busting tactics from the grape growers during this process. Some workers were even arrested or shot.
7) César Chávez fasted to bring attention to his cause. Taking inspiration from the nonviolent heroes who inspired him, Chávez used long fasts to protest violence against farm workers who were trying to unionize and to bring attention to the dangerous work conditions workers faced from pesticides and long hours in the sun. His most famous fast was a 36-day Fast For Life, which focused on the dangers of pesticides to workers, their children, and consumers. After Chávez completed his fast, the fast was passed to famous activists and actors, including Rev. Jesse Jackson, Martin Sheen, and Whoopi Goldberg, who all used their platform to help César Chávez amplify his message.
8) The Grape Strike was the largest strike in the history of US labor. It lasted five years and ended in major growers signing union contracts with UWF.
9) César Chávez continued to fight for the rights of workers until his death, in 1993. Until the last moment of his life, he was an active organizer, working to improve conditions, register voters, and take growers to court.
10) César Chávez posthumously received the Presidential Medal of Freedom, the highest civilian honor possible in the United States. 50,000 mourners attended Chávez's funeral and 17,000 UFW members marched to Sacramento in his honor.
César Chávez is a remarkable figure in US labor history, who fought for safe work conditions for farm workers. As a Workers' Compensation law firm, we are proud to stand up for the rights, dignity, and safety of workers. César Chávez represents everything that we stand for and believe in. That's why we're proud to observe César Chávez day!
Contact us today if you need help fighting for your rights as an injured worker.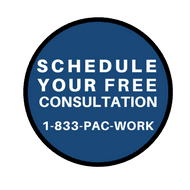 1. http://ufw.org/research/history/story-cesar-chavez/