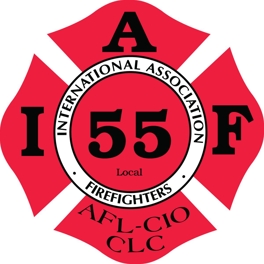 Pacific Workers' Community Foundation is a proud sponsor of the 2017 Oakland Memorial Golf Tournament, organized by Oakland Firefighters Local 55 and benefiting the Oakland Firefighters Charity Fund, St. Vincent's Day Home, and First Tee of Oakland. This is the 24th annual event, and it will take place on Monday, October 2nd at Oakhurst Country Club. It is Pacific Workers' Compensation's first time sponsoring Oakland Memorial Golf Tournament, and we are thrilled to work with Oakland Fire and to contribute to the important work that they do for Oakland and the East Bay.
At Pacific Workers' Compensation, we believe in supporting the people and organizations who protect and build our community. We are frequent sponsors of tournaments that raise money for Bay Area firefighters, unions, and police officers, and we have an annual college scholarship for the children of Bay Area first responders, as well as a scholarship for the children of clients. We take great pride in helping first responders and other crucial members of our community get the Workers' Compensation benefits that they deserve.
If you are an injured fire fighter, police officer, or paramedic, call Pacific Workers' Compensation today. You spend your life helping others: let our our expert staff get you the help you need.