Pacific Workers' Community Foundation is proud to present our 2017 Scholarship to SF PAL Cadet Captain, Samantha Morales. Samantha is a student at Holy Names University in Oakland, and she is working towards a career in law enforcement. The scholarship committee was impressed by her determination, the obstacles she's overcome, and her ability to balance her duties as a cadet and her education. Pacific Workers' is very proud to support Samantha Morales in her education.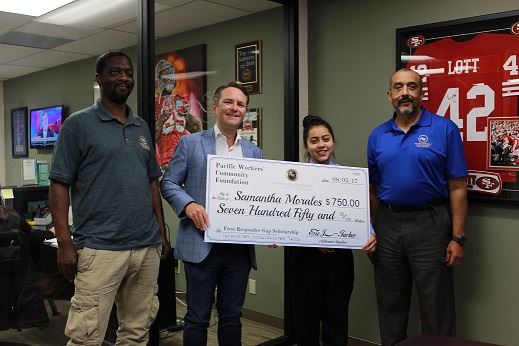 Samantha receiving her check.
Samantha's pinning ceremony with Sgt. Dharmani of SFPD and the Chief of Police.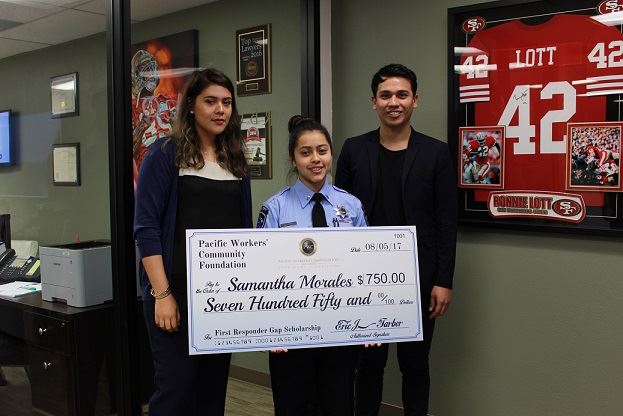 Samantha with members of the Pacific Workers' staff.