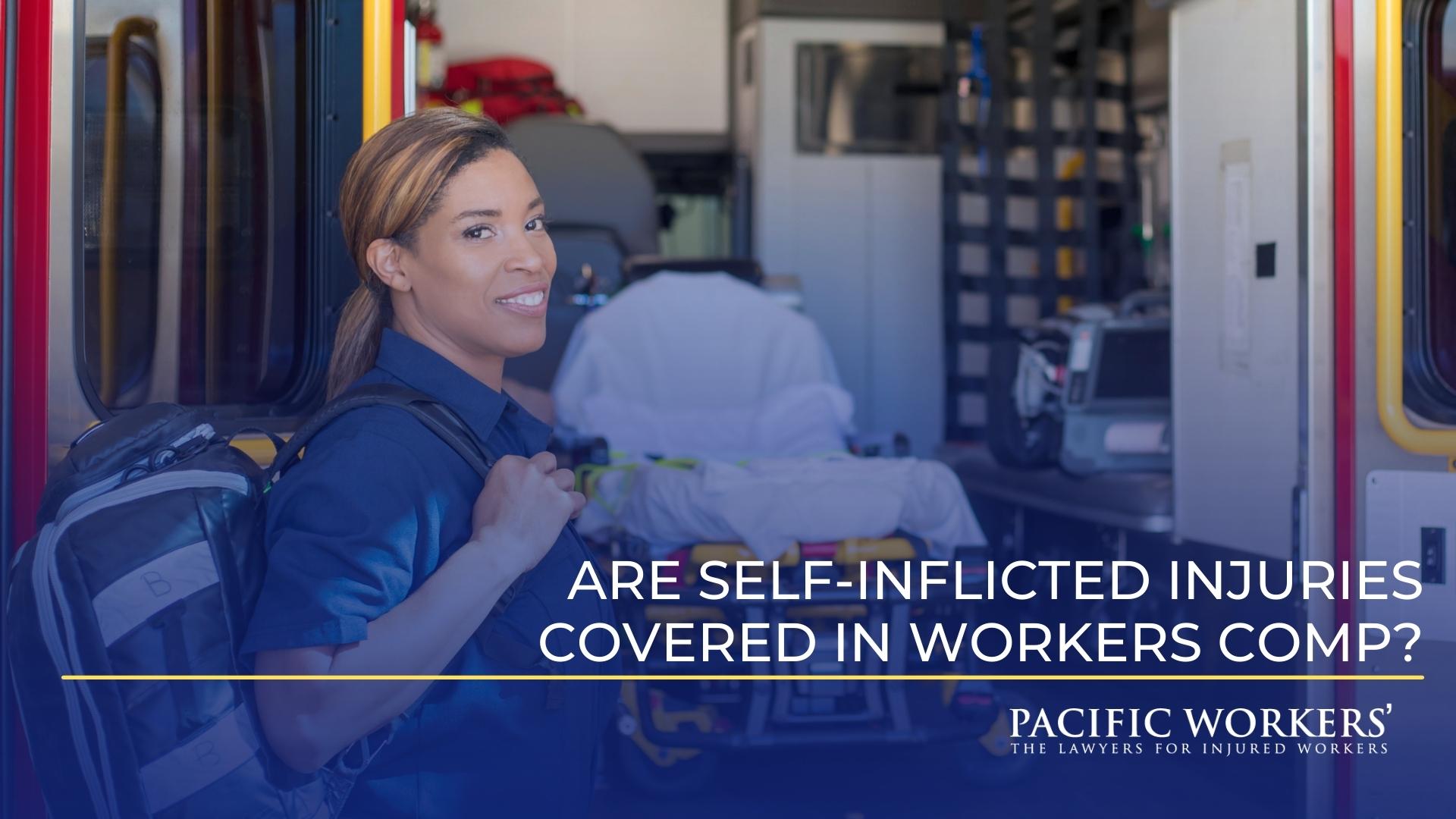 Workplace accidents can happen at any time. There are even certain jobs with a higher risk of injuries. But what if you had a self-inflicted injury at work? Are you still entitled to Workers' Compensation benefits?  
The California Workers' Compensation system is a no-fault system. Employees only need to prove that their injury happened while performing their job duties to receive the benefits. And it must be an unintentionally self-inflicted injury, which means that it was caused by an accident or mistake. 
According to the California Labor Code, intentionally self-inflicted injuries are not covered by Workers' Comp. These are injuries that result from a deliberate intent to injure oneself or, in other words, an employee who injures himself on purpose. 
Nonetheless, there are some unintentional self-inflicted injuries that may not be covered by Workers' Compensation. Those injuries come from certain scenarios: 
If an employee is intoxicated by alcohol or unlawful use of a controlled substance, an injury is not compensable under the Workers' Compensation system. For this scenario, the employer must prove that the employee was intoxicated and that the intoxication led to a workplace-related injury.  

If an employee starts a fight with a coworker. Employees can defend themselves if a coworker is attacking them. On the other hand, if they are the initial aggressor, benefits do not apply.  

If an employee is injured while performing a job or doing something at work that leads to a criminal conviction, they cannot receive Workers' Compensation benefits. 

If an employee is injured because they are engaged in horseplay at the workplace, benefits do not apply. Horseplay means rough or rowdy play, pranks, or unruly behavior unrelated to their job. 
If there is a serious and willful misconduct claim that led to an injury (something beyond negligence or conduct of quasi-criminal nature), whether from the employer or the employee, it will result in a reduction of Workers' Compensation benefits. 
The intentionality of self-inflicted injuries comes up if there is an allegation by the employer that employees injured themselves on purpose.   
During the 90-day investigative period of a Workers' Compensation claim, insurance companies can talk to employers to determine the nature of a self-inflicted injury and deny or accept the claim. They can have witnesses or even surveillance videos to support their allegations. In this case, workers must prove otherwise to overcome denial.  
In California, an employee does not have to prove fault to get Workers' Compensation benefits as long as they did not injure themselves on purpose or as the result of the conditions named above. Nevertheless, it is ideal to have an attorney handling your claim and making sure the case develops in the right way. 
If you suffered an unintentionally self-inflicted injury and your Workers' Compensation claim was denied, we can help you. Contact us for free at 800-606-6999 or schedule an appointment here. 
Pacific Workers', The Lawyers for Injured Workers in Northern California's Premier Workers' Compensation Law Firm. Representing First Responders, Health Care Workers, Construction Workers, Delivery Workers, Warehouse Workers, and all the hard-working people that keep our community moving in their Fight for Justice against the Insurance Companies.   
With over 250+ Five Star Reviews; an incredible staff of caring, well-trained, advanced technology for superior client communication: a track record of an over 98%-win rate and giving back to our community through the Pacific Workers' Foundation, it is easy to see why Pacific Workers' is the go-to law firm for all injured workers in Northern California. Offices in Oakland, Concord, Stockton, Tracy, San Jose, and Sacramento.  
If you or a loved one need help or just have a question, give us a call at 800-606-6999 or email us at Intakes@pacificworkers.com.