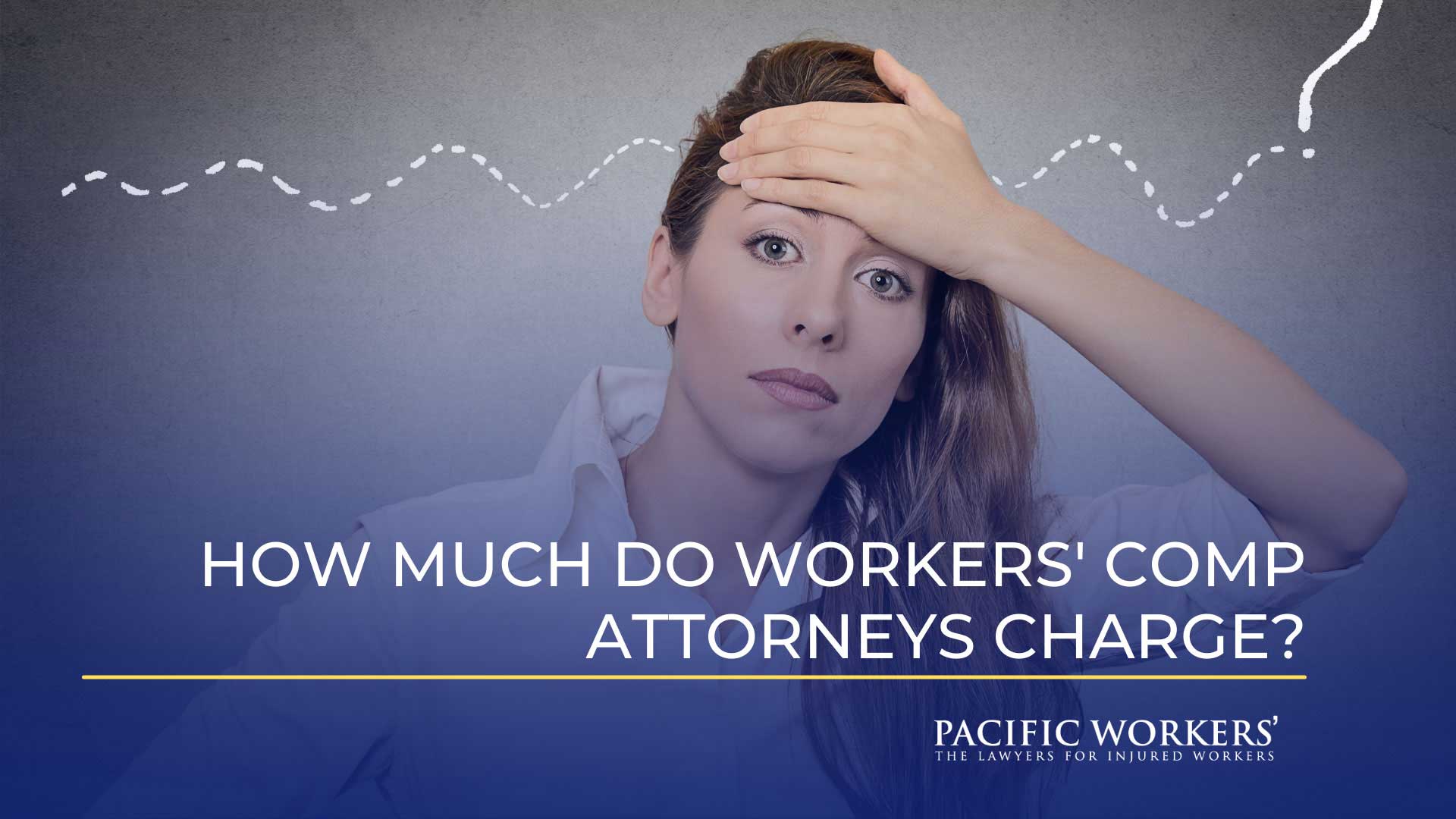 If you have sustained injuries from work, you are entitled to workers' compensation regardless of the severity. The process is complex, and most of the time, you will need a lawyer to help you out. Individuals who need the help of a workers' compensation lawyer wonder how much they have to pay the lawyer.
Workers' compensation attorneys usually have a fixed percentage of the benefits a sick or injured worker is awarded. So, when you're thinking of hiring a lawyer to represent your claim, consider it as an investment to ensure you receive the maximum benefits.
You should also know that the fee you will pay the lawyer will come from your settlement money, not out of your pocket. Usually, a workers' comp lawyer will get between 15% and 25% of your settlement amount.
On the other hand, paying an attorney is still an expense. So, if you only have minor and temporary injuries, then there will be no need to hire a workers' comp lawyer. The only reason you should hire an attorney for workers' compensation claims is when you have significant injuries that have long recovery times, or in some cases, when it left you permanently impaired.
Contingent Fees
The contingent fee is the percentage amount of your benefits that your attorney will get. Therefore, your lawyer will not get paid until you win the case. In case the lawyer doesn't win the case, your attorney will not receive compensation. However, a lawyer may require you to pay the number of costs involved with the representation, such as filing fees, copy costs, and other charges.
State-by-State Fees
The lawyer's fee also varies from state to state, and it's governed by state laws or regulations. In most states, workers' comp lawyers will represent clients on a contingent basis. You can do your own research so you can be aware of how much lawyers charge in your area.
Free Consultations
Usually, initial consultations for workers' compensation are free, which often lasts for 30 minutes. This is where you will discuss your case, and it will be assessed whether or not you have a case and if you need a lawyer.
During the free consultation process, your attorney will discuss with you how they will be paid. However, even if you get a free consultation, don't assume that it will with zero fees. Win or lose, expect that you're going to shell out money.
Conclusion
The truth is, when it comes to workers' compensation attorneys, it's crucial you hire a reputable one to increase your chances of winning the case. With so many law firms out there, it's highly recommended you find an attorney that specializes in workers' compensation. Don't stop at the first firm you see; carefully examine all your options so you can find the perfect match. Regardless of the fees that you will pay your lawyer, you deserve to get the compensation you deserve after sustaining an injury at work. The right lawyer can make the difference, so choose wisely.
Pacific Workers, The Lawyers for Injured Workers, is one of the bestworkers comp attorneys in Oakland and the entire Northern California. We specialize in workers' compensation cases, and we can help arrive at the most favorable decision. Get a free consultation today; call us at 888-740-6434.