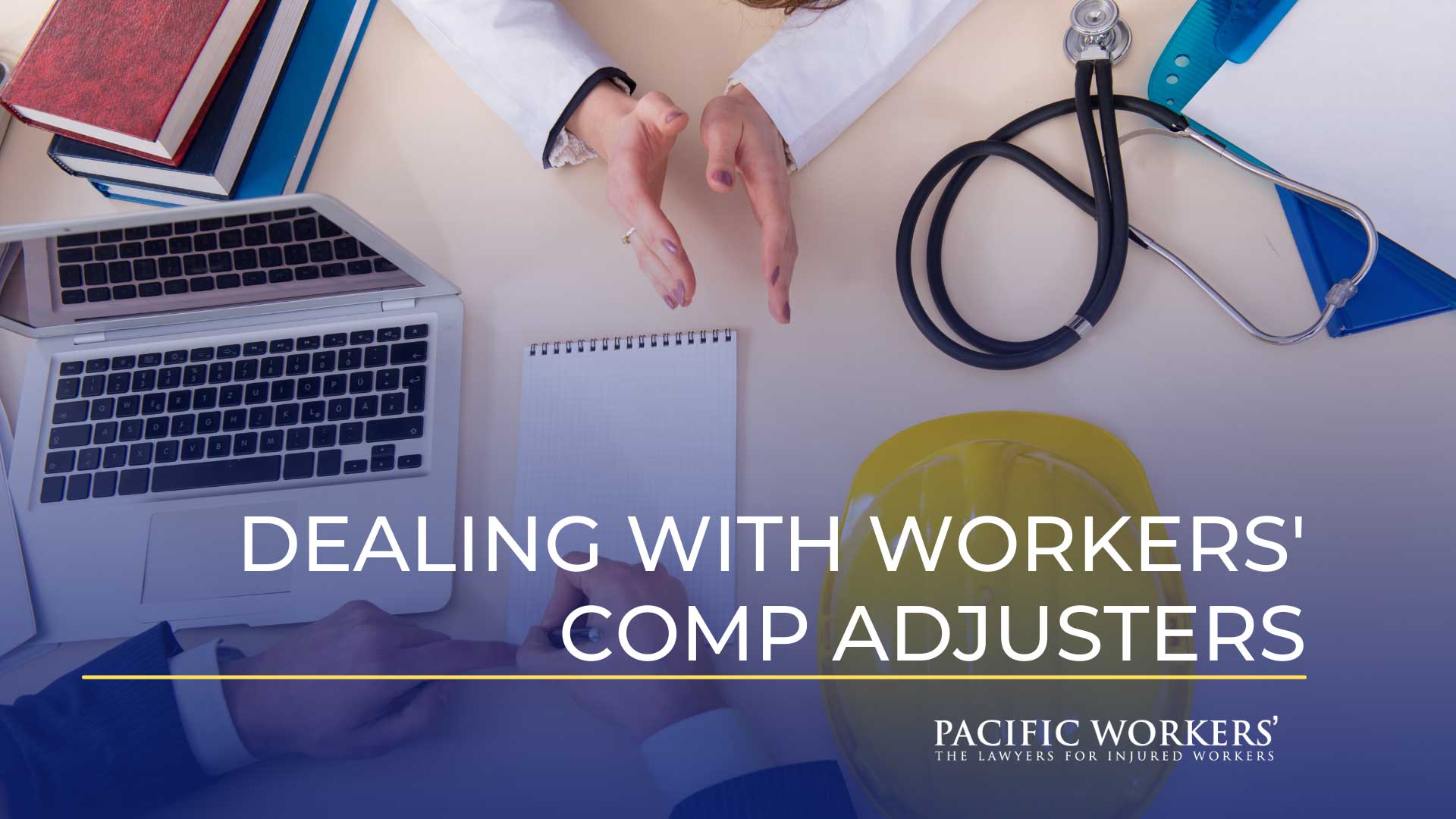 Work-sustained injuries warrant you to meet with your employer's insurance company so that you get the proper medical care. To help facilitate this, a workers' compensation claims adjuster will meet with you and help you out.
The adjuster will set up any appointments that you need and will check in on you as you recover. To know how the entire process works, here is a short, helpful guide to hopefully answer any questions you might have about working with a workers' compensation claim adjuster.
Workers' Compensation Adjuster: What They Do
Your workers' compensation claims adjuster is a representative from the insurance company that evaluates your claim and figures out how much it will cost the insurance company. It's important to note that while they do care about your injury, they are not completely on your side.
Insurance adjusters are also under pressure to reduce any costs in a way that is efficient for the insurance company but doesn't sacrifice quality care for you.
The adjuster will investigate the claim and get a recorded statement from you about the incident. They will also gather as much information about it as possible, including statements from witnesses and your employer.
If your claim is approved, they will also coordinate any appointments with healthcare providers for your treatment. After which, they will decide on how much it will cost and consider possible settlements.
Things Your Adjuster Will Ask
As your insurance adjuster looks over the case, they will ask you a few questions about what happened.
Examples of any questions they might ask would be what you were doing before the injury and how did it occur. They might also ask you what you did immediately after the injury was sustained. Were there any witnesses? Did you go to a doctor right away?
If you sought medical treatment immediately after, you will be asked a few questions about the treatment given to you. You will have to sign an authorization to allow the insurance company access to your medical records. These records are crucial to the investigation and will give the adjuster an idea of how long the recovery period will be.
There are times when a recorded statement is needed from the injured workers, we will discuss this in a separate blog.
Conclusion
It can be frustrating to have to deal with workers' compensation claim adjusters after you've sustained an injury. However, this is an important process to ensure you get the proper medical attention. If you are uncomfortable talking to an adjuster, you have the option to talk to a workers' compensation consultant for assistance.
Count on the best California workers' compensation attorneys. With Pacific Workers', The Lawyers for Injured Workers, we work hard to assist you with your claim cases. Get a free consultation with us now by calling 800-606-6999.