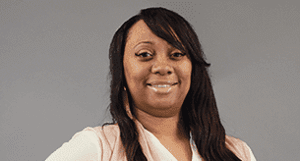 In our new monthly feature, Lead Case Manager, Kiki Lubin, weighs in on Workers' Compensation, life, family, and everything in between! This month's column is, "Having Fun On a Budget." 
Everyone likes extra cash, right? I do! Being a mother of 3 and living in the Bay Area has taught me a few things about saving. It certainly takes discipline, but being creative is the key.  Here are a few things that can add extra cash to your pocket without cutting out all the fun.  
1. Visit Local Free Attractions – In your free time, rather than visiting amusement parks like Six Flags or Great America, which can be quite costly, visit your local park or lake.  You can bring a blanket and a few snacks from home.  Feed the birds there or enjoy any festivities that may be going on. You can also get out and hike! We are so lucky to live in one of the most beautiful places in the country, with amazing hikes and trails all over the Bay Area. Visiting your local museum with the family is also a great way to spend the day. The Bay Area has some of the best the world has to offer – whether it's the MOMA or the Oakland Museum.Most offer a day every month when admission is free, usually a Saturday or Sunday. You can save money and enjoy some of the best things the Bay Area has to offer.
2. Save Everything That Jingles – Save that loose change!  Place it into a designated container at home: large water bottles are ideal.  Pennies, nickels, dimes, everything! At the end of your day, empty your purse or pockets and watch the savings add up. After your container is full, you can take it down to your local grocery store. They often have machines there that will turn your "jingles" into cash. If you have children, invite them to play along. My daughter loves collecting change around the house, and this game also reinforces the importance of saving money.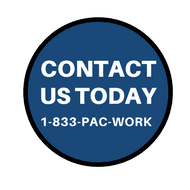 3. For the coffee drinkers –  If you drink coffee, challenge yourself to set aside the money that you would spend on your morning/afternoon latte or macchiato. You will be amazed by how quickly $4 to $6 dollars a day adds up. Replace your coffee with hot tea or fruit-infused water. For example, add mint and chunks of watermelon to a pitcher of water overnight. Now, if you are crazy for coffee like me, this may be more of a challenge, so start off slow. Instead of doing this activity 7 days a week, start off with 2-3 days a week, and gradually increase until you have reached your desired savings goal.
4. Pack a Savings Punch with Lunch – Eating out gets costly over time. We may not notice it because – well, we have to eat! So, while on your quest for savings, pack your lunch instead of heading out. Even keeping a few snacks like an apple or a bag of nuts handy may tide you over until you get home.  Taking your lunch to work every day is going to save you a ton.
Try some of these tips for a month or two… or longer.  The only way to have more money is to earn more or spend less…. Thinking about how you spend can really help you build up your savings. You don't have to use all of these tips at once! Pick one or two and let the fun begin. At the end of your committed goal, you can use your savings to treat yourself to something nice or add to a planned event.  If you have a competitive spirit, challenge a friend to save with you and whoever has the most savings at the end is the winner! Happy Saving – Kiki!