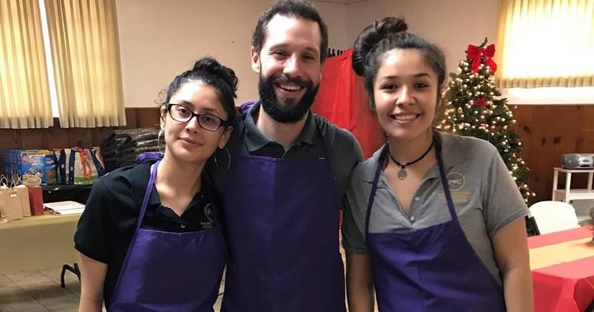 Pacific Workers' Community Foundation supports Fishes & Loaves at Downs Memorial United Methodist Church for the third consecutive year.
Each Wednesday, the people at Fishes & Loaves offer a hot meal and warm hospitality to homeless East Bay residents. Since 2016, Pacific Workers' Community Foundation has been a proud sponsor of their annual Share the Spirit event.
Share the Spirit is a holiday celebration for people who generally don't have the means to celebrate otherwise. Pacific Workers' makes a monetary donation, a gift, and comes to help Fishes and Loaves serve their clients. It's a humbling experience for the staff members who choose to participate -- a reminder of both how fortunate we are, and how important it is to give back to our community.
This is a tough time of the year for people living on the street. We're grateful to Fishes & Loaves for letting us be part of their good work helping.