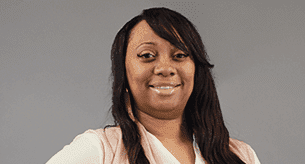 I hope that all of you had a wonderful Christmas. This is the time of the year to reflect on who and what we are thankful for. Many of us also kick up our giving a notch and prioritize those who are in need. Unfortunately, at the start of the year, much of this behavior slows down as we return to our busy lives and new resolutions. But do not fear! Together we can make sure that we keep thinking of others. Below are a few ways to give all year long:
Blanket/Coat Donations: Search through your closet and donate any old coats or jackets that may have slipped out of your weekly rotation and donate them. Any extra blankets that you may have around the house would be great to give as well. These items are so important to those who are living on the street and dealing with cold temperatures.
Donate to the Library: I love to read! Donating to the library is a way that I have given back to a place that has brought me much joy throughout my life. Going to the library and coming home with all kinds of new, exciting books is a gift…and a free one! Look around your home for any books that you can donate and drop them off at your local library. They accept new books and those that are gently used. While this may not seem as paramount as other forms of giving, the library is an amazing resource for the community and does much for the schools that many of our own children may attend. Giving back to the library is a wonderful thing to do.
Donate food: Food! Food! Food! Food is always a need. Collect any old cans that may be in the pantry. I don't know about you, but I always seem to have a few canned goods in the back of my cabinet that have been there a while and never make it to the stove. I grab those and any other food that I can donate, and drop it off at a food bank.  
Last, but surely not least, check on someone: Giving is not always material. Give that old friend a call that you may not have spoken to in a while or send a card to a distant family member. Many people feel lonely during this time of the year and a thoughtful gesture goes a long way.
I know that these suggestions will add to the generous spirit you already have. Happy Giving and Happy New Year!  - Kiki