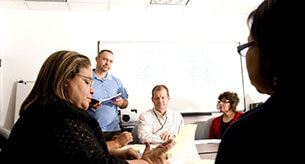 What's Happening With Workers' Rights? Our last Workers' Rights Update of 2018 -- learn about new labor laws, violence in hospitals, and more.
Want to stay informed about Workers' Rights? We've curated the most important news stories about Workers' Rights in California, and beyond, here for you in one place.
PG&E might face murder charges for California wildfires.
A profusion of new California labor laws goes into effect in 2019 -- learn about them
Physicians experience workplace violence, too
National Labor Relations Board investigates Marriott
Nail salon workers face dangerous chemicals, labor rights violations
Garment workers went on a 5-day strike outside Ross headquarters
California truck drivers lose paid rest breaks to Federal court ruling