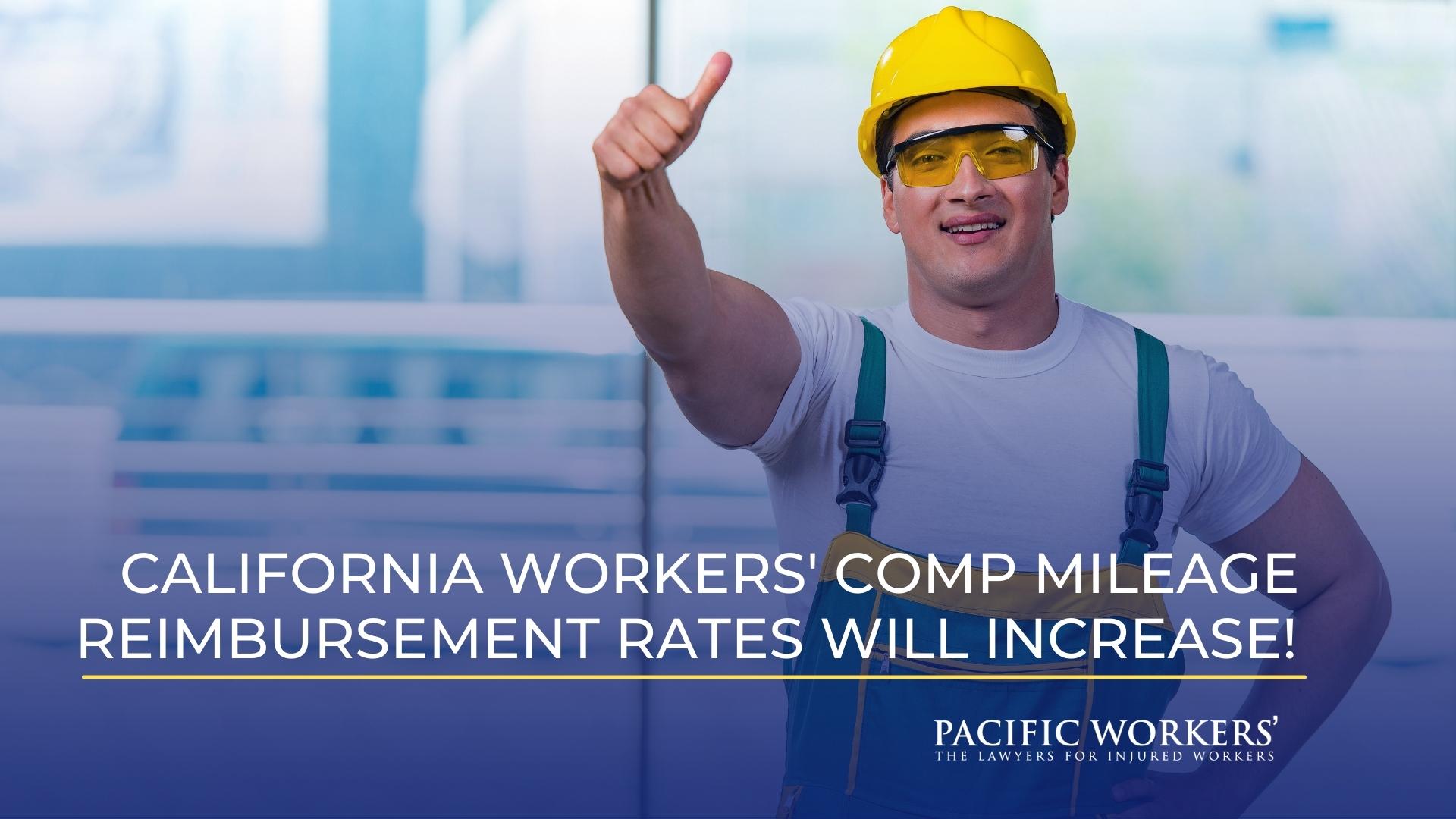 Good news for injured workers!
The DWC (Division of Workers' Compensation) announced changes to the mileage rate for medical and medical-legal travel expenses in California. The rate is set to increase starting July 1st, 2022.
The rate will rise by 4 cents to 62.5 cents per mile, and it has to be paid for travel on or after July 1st, 2022, no matter what the date of injury is.
Labor Code Section 4600 joined the Government Code Section 19820 and the California Department of Human Resources regulations to set up the payable mileage reimbursement amount for medical expenses as well as medical-legal expenses. It also ties it to the IRS (Internal Revenue Services).
You can find more information regarding the new rate here.
If you need the updated mileage reimbursement form, you can find it here on the DIR website.
Pacific Workers', The Lawyers for Injured Workers is Northern California's Premier Workers' Compensation Law Firm. Representing First Responders, Health Care Workers, Construction Workers, Delivery Workers, Warehouse Workers, and all the hard-working people that keep our community moving in their Fight for Justice against the Insurance Companies.
With over 250+ Five Star Reviews, an incredible staff of caring, well-trained, advanced technology for superior client communication, a track record of an over 98% win rate and giving back to our community through the Pacific Workers' Foundation, it is easy to see why Pacific Workers' is the go-to law firm for all injured workers in Northern California. Offices in Oakland, Concord, Stockton, Tracy, San Jose and Sacramento.
If you or a loved one need help or just have a question, give us a call 800-606-6999 or email us at Intakes@pacificworkers.com.