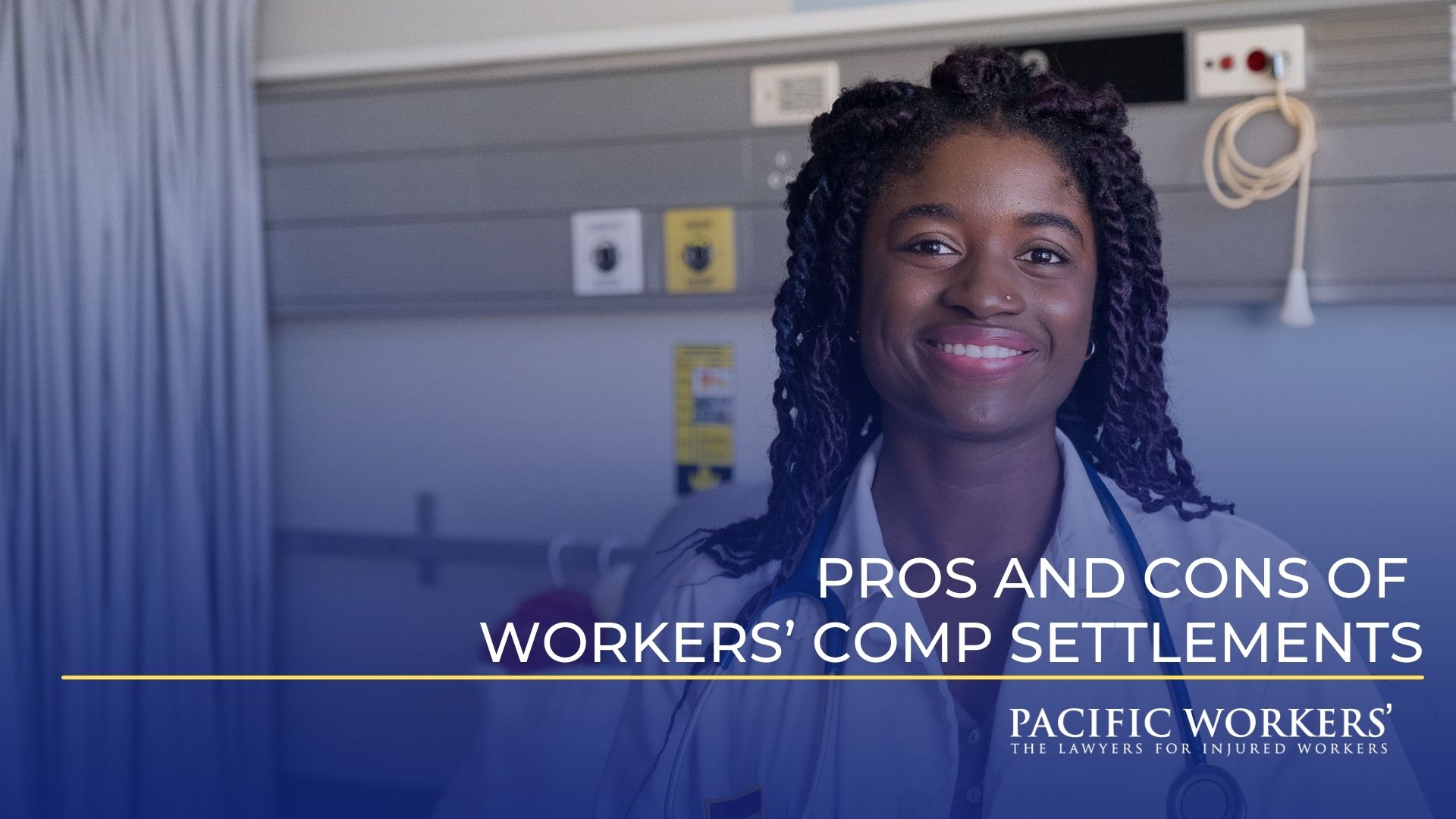 Settlements are the outcome of most Workers' Comp cases. But it is still a delicate matter that raises many concerns, doubts, and questions. So, it's better to have all the information you can get; that will help you choose what is best for you.  
The first thing you should know is that you have two ways of settling a case: Compromise and Release (C&R) or by Stipulation with Request for Award (Stips).  
How to know what type of settlement is good for you? Stay with us and find out. 
What is C&R? 
It is a large lump sum meant to cover Permanent Disability, lost wages, future medical treatment, and anything else that might be owed to you. 
Pros: 
You may receive more money than you would receive under Stips because you are giving up your future rights in exchange for money.  

If the employer or insurance company disputes the rating, a C&R will assure you receive an agreed amount rather than risk getting less or nothing.  

You will receive your benefits in one lump sum. 
Cons: 
C&R releases the employer from all future responsibilities. You cannot ask for more medical treatment at your employer's expense nor claim additional benefits if your condition worsens.   

If you pass away because of the injury, your dependents would not be entitled to Death benefits.  

Once a Workers' Compensation Judge has approved your C&R, the settlement is final and it cannot be set aside except in rare circumstances. 
What is Stips? 
With Stipulations, you get paid for your Temporary or Permanent Disability in monthly chunks instead of one lump sum, but your medical treatment stays open for as long as you live.  
However, your treatment will always be subject to Utilization Review (UR), and the medical providers will receive the payments directly. The DIR recommends this option when the rating is out of the question, and you require future medical care.   
Pros: 
A stipulated award is a quick way to settle your case while protecting your rights.  

There is no need to take time off work to go to a hearing.  

The Division of Workers' Compensation will review the settlement to protect your rights at no cost to you.  

If your condition worsens, you can apply for additional payments at any time within five years from the date of your injury.  

If you need additional medical care or are to receive a life pension, the settlement will protect your rights to future benefits. 

You may request a lump sum payment of all or part of your permanent disability if you can show a financial need or hardship. However, the Workers' Comp Judge must believe this would be in your best interest. 
Cons: 
You will not receive a lump sum payment; you will receive payments every two weeks.  

You may receive less money than you would receive under C&R. 
The decision between C&R or Stips depends on the specifics of your case, your financial situation, your access to private medical insurance, and the type of injury you had. A good Workers' Comp attorney will advise you, explain which one is best for you, and help you get the best results possible. 
If you feel that your Workers' Compensation settlement is not appropriate or need more information, we can help you. Contact us for free at 800-606-6999. 
Pacific Workers', The Lawyers for Injured Workers in Northern California's Premier Workers' Compensation Law Firm. Representing First Responders, Health Care Workers, Construction Workers, Delivery Workers, Warehouse Workers, and all the hard-working people that keep our community moving in their Fight for Justice against the Insurance Companies.    
With over 250+ Five Star Reviews; an incredible staff of caring, well-trained, advanced technology for superior client communication: a track record of an over 98%-win rate, and giving back to our community through the Pacific Workers' Foundation, it is easy to see why Pacific Workers' is the go-to law firm for all injured workers in Northern California. Offices in Oakland, Concord, Stockton, Tracy, San Jose, and Sacramento.    
If you or a loved one need help or just have a question, give us a call at 800-606-6999 or email us at Intakes@pacificworkers.com.    
This article was originally published on September 22nd, 2017. It has been updated with new and more complete information.