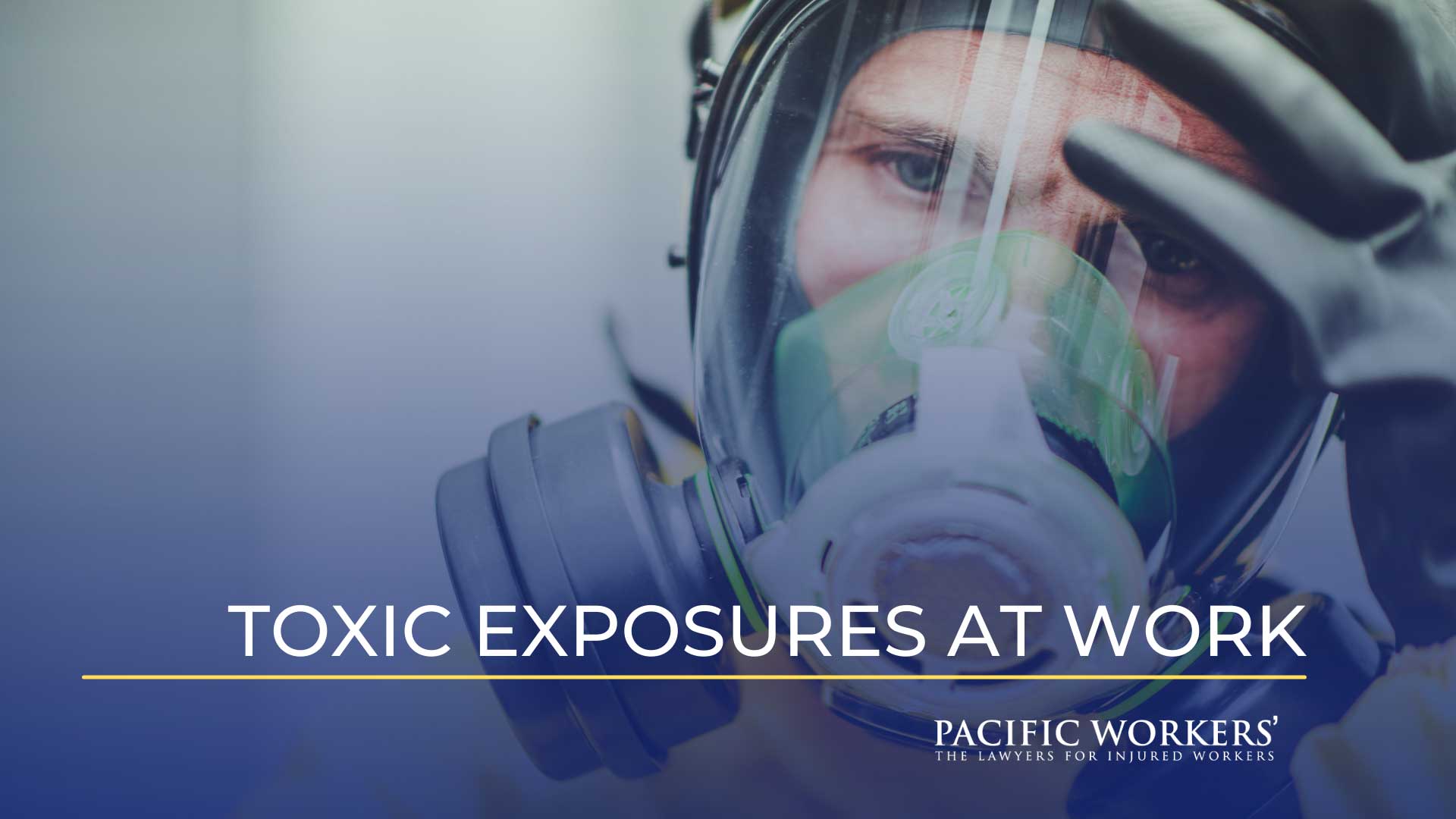 It's no secret that every job comes with its occupational hazards. When you work at a job that involves highly toxic chemicals, however, it's not just your body at risk but also your health. There are many harmful chemicals you may encounter within the workplace. You may be exposed to these chemicals through breathing, absorbing through the skin, or ingesting.
The good news is that toxic exposure is compensated for under California Workers' Compensation. If you have been diagnosed with toxic poisoning and are suffering the resulting disability, you may be able to file a claim through your employer's Workers' Compensation insurance carrier. However, it's crucial to understand how the entire process works.
Where Can Toxic Exposure Happen?
There are many different jobs where you may be exposed to toxic chemicals. This includes a wide variety of chemical industries and some jobs that you may not expect.
If you've been exposed to toxic chemicals at work, you can bring your claim to the Workers' Compensation System. They will be responsible for ensuring that you receive the benefits you need to get back on your feet.
You may be exposed to toxic chemicals through the following:
Air quality in the workplace
Fumes from caustic or flammable chemicals
Fumes from ionizing or non-ionizing radiation
Vapors from adhesive materials
Vapors from solvents
Signs of Toxic Exposure
While on the job, it can be hard to know if you've been exposed to toxic chemicals. Unfortunately, many symptoms can point to toxic exposure, including the following:
Nausea or vomiting, especially in the morning
Diarrhea or bloody stool
Headaches
Concentration or memory problems
Feeling faint or dizzy
Frequent colds
Skin rashes
If you're showing signs of toxic exposure, you should take care to protect yourself. Your employer is responsible for keeping you safe from toxins, and you should talk to your manager about what you can do to stay safe and healthy in your workplace.
Conclusion
Toxic exposure can be a severe illness that can impact your life in many ways. If you've been diagnosed with toxic exposure, you may be able to file a claim through Workers' Compensation. Make sure to work with your employer to determine the best treatment course and receive compensation for your illness.
If you're looking for workers' compensation attorneys, Pacific Workers', The Lawyers for Injured Workers has got your back! Our team of accomplished legal experts will ensure that you get the compensation that you deserve by due process. Contact us today at 800-606-6999 for a free consultation!