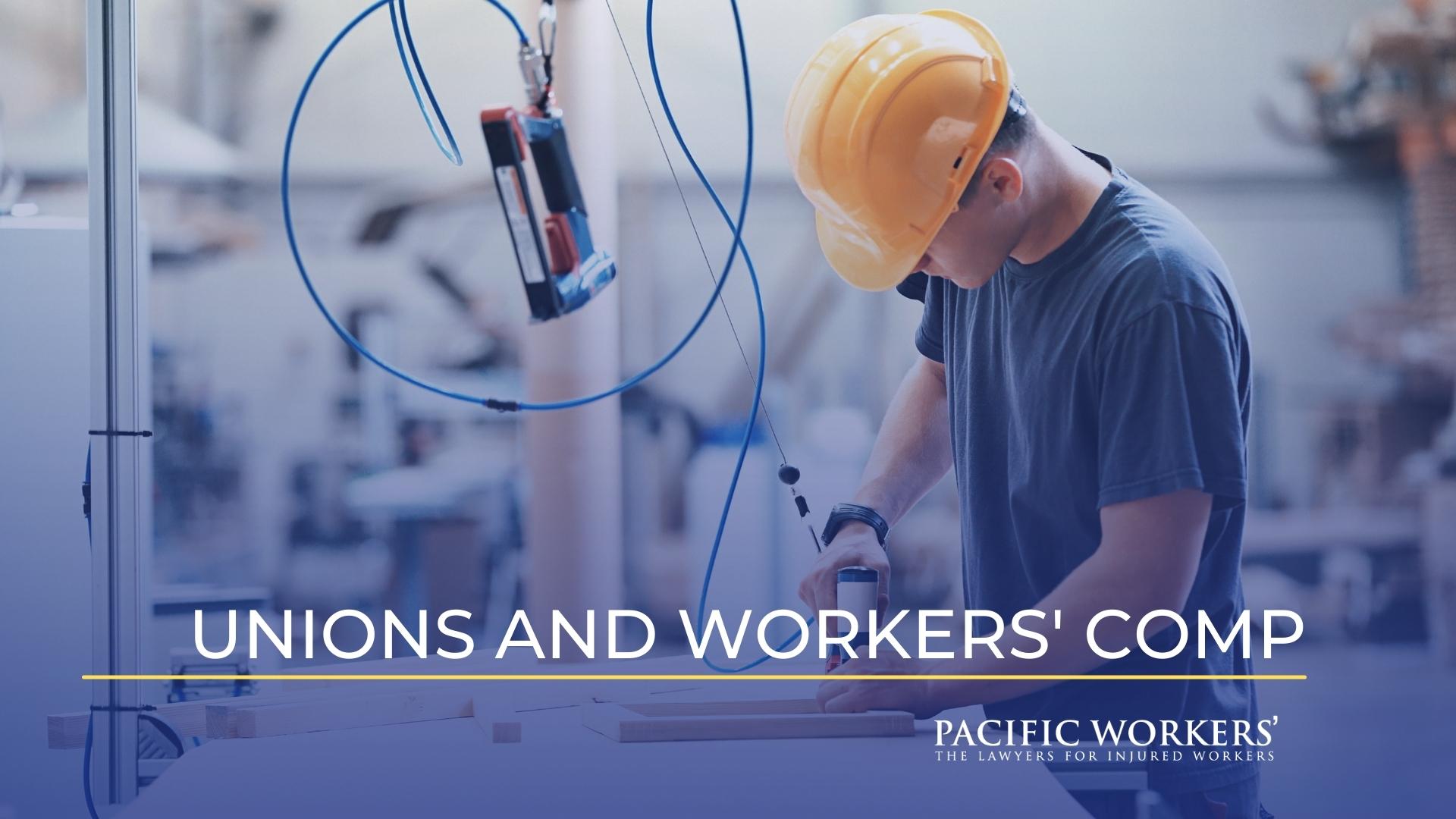 What Union Membership Means for Workers' Comp Benefits
Labor unions are organizations designed to protect workers' rights and make their lives better. They've pretty much existed in the country for more than a century already, and many workers have indeed benefitted from being a member of one.
However, being in a union involves rules which all members must abide by. When you've recently been hurt on the job, you may be wondering how your status in the union will affect your eligibility for workers' compensation benefits or how it will affect your ability to negotiate for it.
Do Labor Unions Affect Workers' Compensation?
Labor unions typically have a contract with the employers. This contract includes a clause in which it's agreed upon that in exchange for the union's service, the employer will provide the employees with workers' compensation insurance.
This is why many union members have workers' compensation insurance. It's a part of their contract with the employer, so they don't need to worry about filing a workers' compensation claim. All the necessary coverage is provided for them.
However, even if you are part of a union, you still need to file a DWC-1 Form after getting injured at work. Many union workers file workers' compensation claims because they need to. Your union rep will most likely guide you and provide you with the necessary documents.
Do Unions Impede the Workers' Compensation Process?
Even if you are in a union, you can still file a workers' compensation claim if you need to. While your union will help you with the process, don't let it prevent you from seeking the benefits you're entitled to.
Keep in mind that there are some benefits that unions don't cover. For example, not all unions offer your family any money for your funeral or any other death-related expenses. If this is the case, you may need to file a workers' compensation claim for those expenses.
The Union May Negotiate for You
Another reason why you should join a union is that you may be able to receive workers' compensation benefits more effectively – and more quickly – when you are part of a union. When a union is involved in negotiations with an employer, workers' compensation benefits are much more likely to be provided in a fair and reasonable manner.
Even if you're not in a union now, you can still negotiate with your employer. It helps if you have a union to back you up, but you can still negotiate on your own.
Unions Can Help You Cope While You're Out of Work
Unions also offer other benefits – for example, the union president may organize a work program for the union members who've been injured on the job. This helps them make some money and feel useful even if they can't work.
The union can also provide a lawyer for you if you need legal assistance and representation.
Unions Can Reduce the Need for Workers' Compensation Benefits
Unions have forced entire industries to adopt strict safety policies and to provide more training, equipment, and guidelines to protect workers. This has reduced the risk of injuries, so workers are less likely to need workers' compensation.
Conclusion
As you can see, union membership can affect your eligibility for workers' compensation in several ways. It may provide you with the coverage you need, and it may also help you to negotiate for the benefits you deserve. If you're in a union, you may find that you don't need to seek out workers' compensation benefits at all.
Whenever you need help filing your workers' compensation claims, it pays to have someone back you up. That's what Pacific Workers', The Lawyers for Injured Workers, are here for. We are a reliable workers' compensation law firm representing injured workers throughout Northern California. Contact us today at 800-606-6999 for a free consultation!