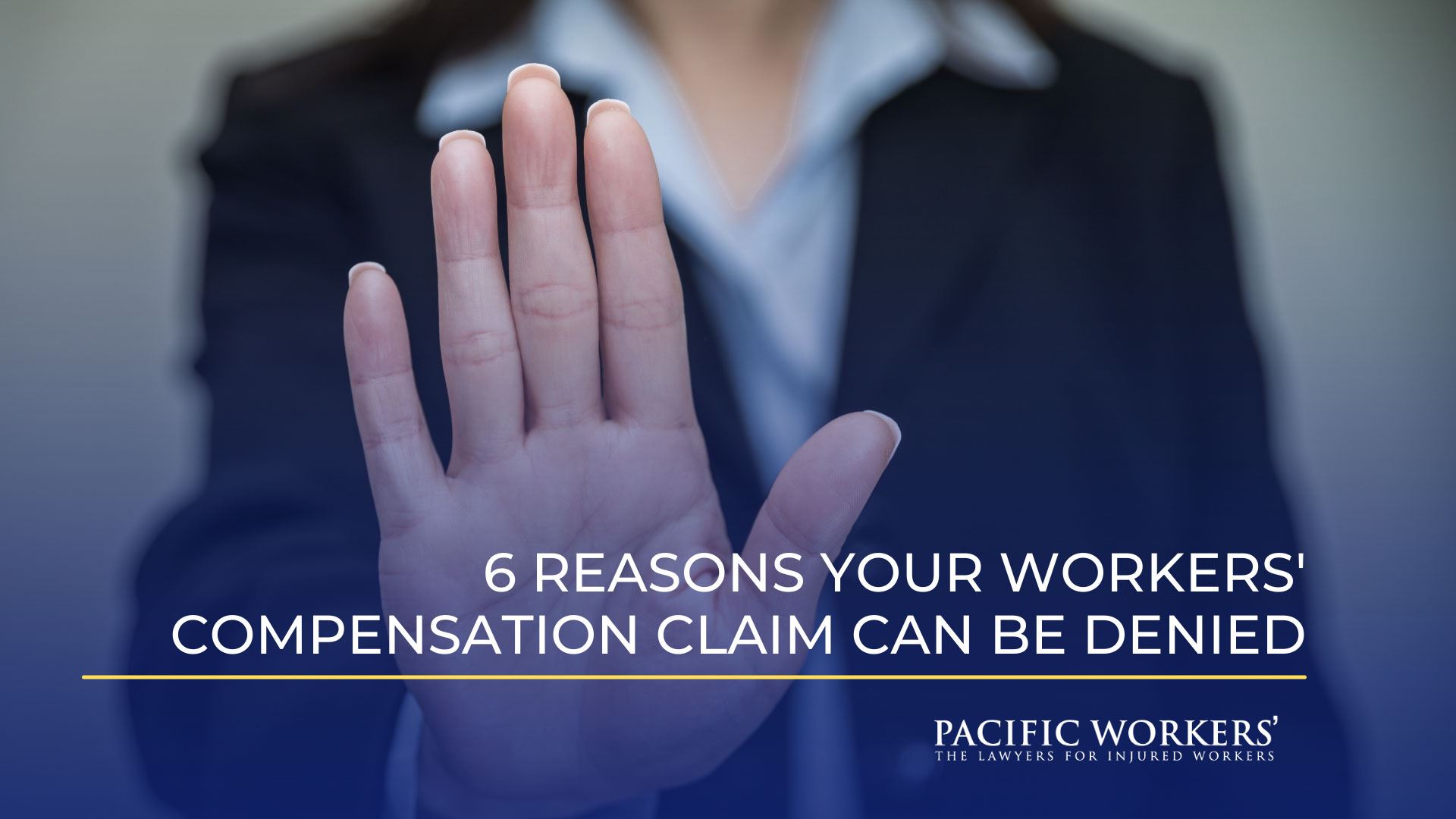 Had an injury at work, and you're about to file a workers' compensation claim? Although it's an excellent idea, you also need to understand that there's a possibility that it could get denied, even if it's a legitimate claim. The reason for this is your employer's workers' comp insurance company.
You might have heard and read stories of injured employees hiring an attorney to help with their workers' compensation claim. In this blog, we'll explore the common reasons a workers' compensation claim is denied.
No Witness
Insurance companies never like injuries with no witness. Therefore, if you claim you got injured at work yet no one saw it, there's nothing you can do about it. However, you need to report it to your employer immediately and make sure you tell your co-workers about it as well.
Failure to Report the Injury Immediately
A common mistake of an employee who sustained an injury at work is not to report it immediately. With this, it is safe to assume for insurers that you weren't really hurt due to the lack of immediate report.
In CA, based on the workers' comp laws, workers who get injured on the job must report it within a specific period. Therefore, if you get injured at work, don't wait—instead, report it immediately and fill out a DWC-1 form.
Inconsistency in Reports
If you tell someone one story and tell a different one to another, then it will put your case in jeopardy. The inconsistency of the reports will hurt your case. Make sure that when you tell what happened, you remain consistent with your story. If it helps, you can write it down so you won't forget the details.
Presence of Illegal Drugs in Your System
When you get injured at work and require immediate medical attention, you will be tested for drugs. If there's a presence of illegal drugs in your system, then it's likely your claim will be denied.
Claiming After Getting Fired or Laid Off
Did you file a claim after getting fired or laid off? This usually happens to employees who wait a bit longer to file a claim. When this happens, it could make your claim questionable. Insurance companies often assure that it's only a revenge claim. Therefore, don't delay filing a claim—do it as soon as you can.
Refusal to Provide a Recorded Statement
Insurance companies will often ask injured workers to provide a recorded statement describing the accident and their injuries. However, you shouldn't create a recorded statement without the presence of a lawyer.
Keep in mind that a statement will not help you with your claim. Usually, an insurance company who asks for a recorded statement only means they find your claim doubtful.
Conclusion
There are many reasons your claim can be denied. Don't let it happen to you. With a good workers' comp attorney by your side, you will be able to get what you deserve. Pacific Workers' not only can help you get the compensation you deserve, but we will also help make the process a lot easier on your end.
You're already under so much stress following your injury. Let Pacific Workers', The Lawyers for Injured Workers, help you get through your claim. We have the best California workers compensation attorneys serving clients in Northern California. We have offices in Oakland, Tracy, Concord, San Jose, Stockton, and Sacramento. Contact us at 800-606-6999 for a free consultation.