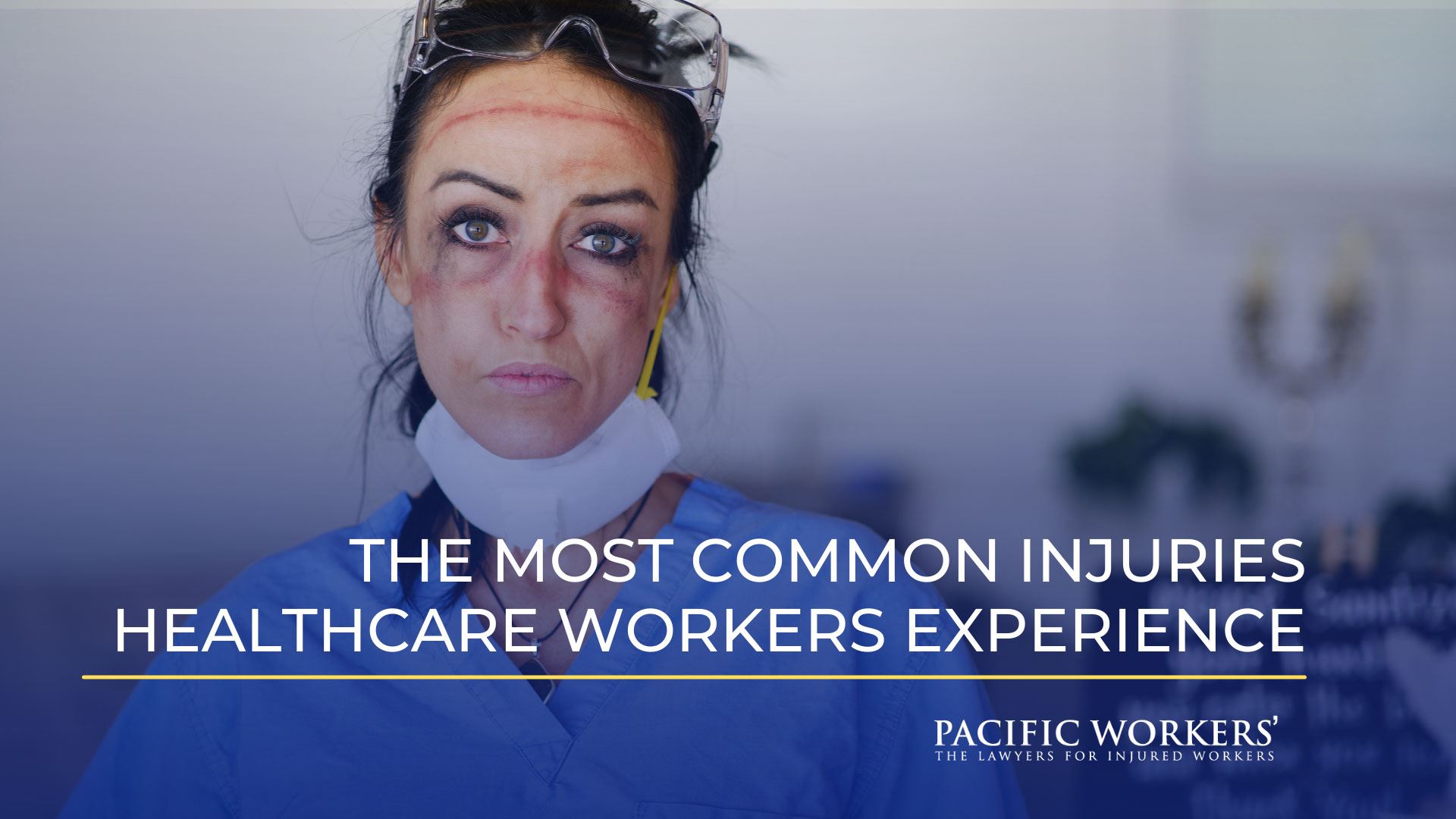 It is no secret that individuals in the healthcare industry are passionate about providing help for others. They invested years in their education, and they are truly admirable professionals who typically work long and difficult hours to offer much-needed services.
Unfortunately, there is not enough awareness of the numerous hazards healthcare workers face in hospitals, clinics, and other healthcare facilities. From common fall accidents that occur in most occupational settings to exposure to a wide range of contagious diseases, healthcare workers risk themselves every day to serve the public.
Millions of people are in the healthcare service industry in the US, and diverse positions carry different risks. For professionals in diagnostic imaging, exposure to harmful radiation is a major concern. On the other hand, workers who are in blood transfusion are at risk of contamination with bodily fluids.
Read on to learn more about work injuries that healthcare employees may encounter.
Injuries in the Healthcare Workplace
In addition to the above scenarios, some injuries happen to many healthcare workers. They are:
Repeating physical activities over an extended period may result in musculoskeletal injuries from strain and overexertion. The most common workers afflicted are attendants, nursing aides, and orderlies. They are primarily tasked with the lifting and transferring of patients.
When improperly disposed of, needle sticks can harm healthcare workers. These items can also be dangerous when they fall and are left on the floor.
For practitioners in the healthcare field, it has, unfortunately, become common to encounter violence. There will be times when a patient or their family member or friend will be aggressive due to grief and stress.
In addition, violent criminals and people under the influence of alcohol or drugs can be patients at a healthcare establishment and endanger the workers. Psychiatric patients are similarly difficult to manage and can exhibit unpredictable behaviors.
Medical facilities are prone to falls and slips that result from dirty or slippery floors. These accidents can cause broken bones, slipped discs, as well as sprains and strains.
A Work Injury Attorney Can Help
If you or a loved one is a healthcare worker who obtained an injury in the workplace, we recommend that you get the help of a work injury lawyer. They should be experienced in handling work injury claims and doing the following:
Assisting you in filing a negligence lawsuit or demanding workers' compensation
Evaluating your injury case
Gathering, compiling, and presenting evidence that will support your benefits claim
Handling appeals related to your case
Negotiating a settlement
Representing you in court or at a hearing
Resolving disputes related to benefits eligibility, medical treatment coverage, and more
Keep in mind that you may also be eligible to file a third-party claim if the negligence of an individual or group besides your employer contributed to your workplace injury. Discuss these details with your lawyer so they can strategically plan your filing process.
Hire a skilled attorney who will ensure that you are given the compensation you are entitled to, along with the best possible benefits to recover from your work injury. Suffering a workplace injury is a harrowing ordeal, and your lawyer should be able to guide you throughout the legal process with care and compassion.
Conclusion
Working in the healthcare industry puts you or a loved one in a highly vulnerable position. This is why it is vital to know your rights and to employ the assistance of a lawyer who can assert these rights and represent you in court if necessary.
If you need a work injury lawyer, turn to Pacific Workers', The Lawyers for Injured Workers. We are workers' compensation consultants committed to serving the needs of our clients in Northern California. Our offices are in Oakland, Tracy, Concord, San Jose, Stockton, and Sacramento. Call 800-606-6999 today for a free consultation.