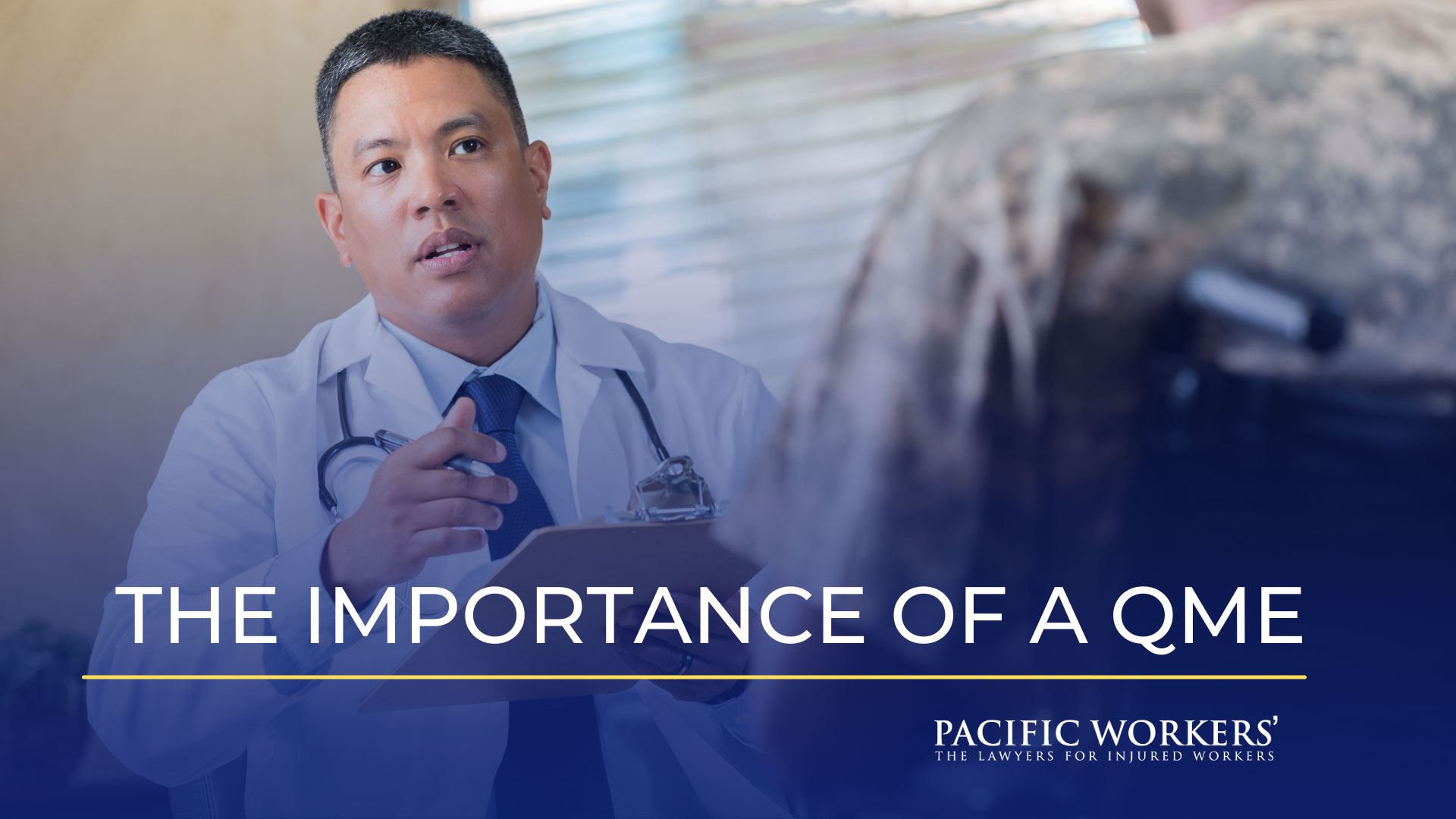 The California Workers' Compensation system is a very complex system. Some cases, specifically those with minor injuries can go through the system easily and with no complications. It's the severe injuries and illnesses that can make the entire process an agonizing pain for many.
One thing for sure that can make or break a workers' comp claim is a Qualified Medical Exam also known as a QME. What exactly is a QME, and what makes it so important?
What Is a Qualified Medical Evaluation?
Let's say that you put out a claim for a work-related injury or illness. The doctor that initially treats you will assess the gravity of the injury or sickness and determine the extent of the claim—this is mostly standard procedures. However, if your employer's insurance company has any issues or disputes with the initial claim, then you must undergo an entirely new medical evaluation with a new doctor. This doctor, who presumably has a neutral standpoint, will reassess the injury or illness to determine whether the claims are valid—this is what the QME is all about.
What Makes a Qualified Medical Evaluation So Important?
So, what happens during a QME? Well, the records and any relevant documents to the injury or illness must be submitted to the doctor conducting the examination. The doctor will then review them to see whether they hold up to scrutiny or not. While this seems harmless, one important aspect of the QME is that your employer's insurance company will be providing the doctor with guided questions that will be used to review the documents and records. This can be troublesome as they can use it to frame the doctor's examination and end up weakening your claim.
Given how tricky this process is, it's in your best interest to hire a lawyer for workers' compensation to help get you through the process. Our team of lawyers can help you navigate this difficult situation and ensure that you are in the best possible position to win your case.
Conclusion
If you're looking for a workers' compensation attorney in California, Pacific Workers', The Lawyers for Injured Workers, have your back. Our team of lawyers will do all they can to ensure that you maximize your financial compensation after a workplace injury. Get in touch with us today at 800 606 6999 for a free consultation!