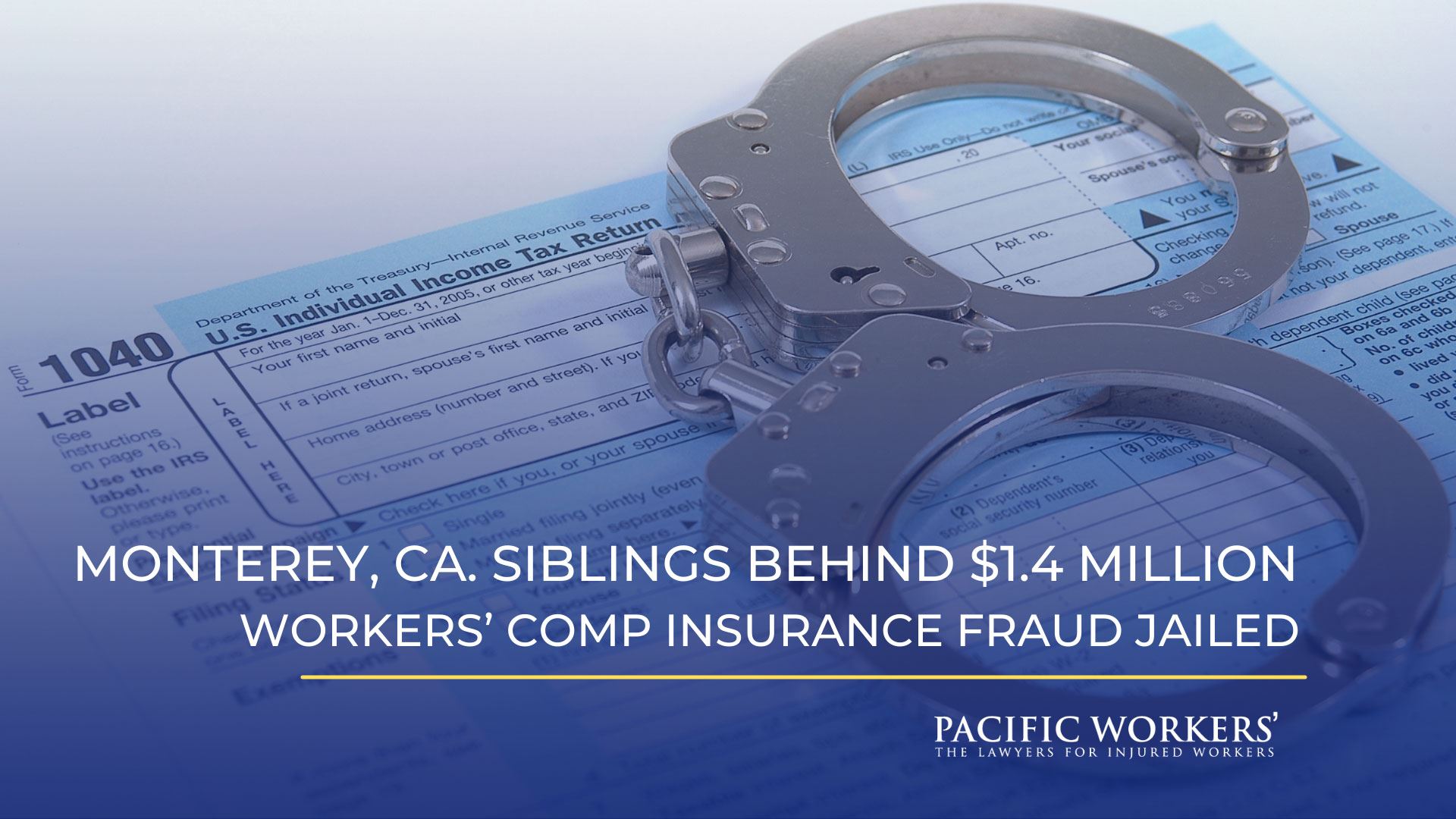 Siblings Behind $1.4 Million Workers' Comp Insurance Fraud Jailed 
Two siblings of Monterey, CA were arraigned on over 20 felony counts of insurance and tax fraud. After an investigation done by the Department of Insurance that led to an injured employee being treated out of a garage by an unlicensed professional. The investigation led to the discovery of both siblings Elias Perez, 40 and Alejandra Perez, 37, underreporting payroll by over $17 million. Ultimately this underreporting led to the loss of $1.42 million loss to their insurance companies. 
The Perez's own a few companies of farm labor contracting in Greenfield, CA that primarily hire farm labor employees to harvest crops.  
The investigation which was done by the Department of Insurance, which was conducted on June 28,2016, found that an employee of one of the businesses sustained a work- related injury to their back when they tripped and fell while harvesting crops.  
The siblings along with a supervisor of the company allegedly did not help the injured worker with the required professional medical treatment. Instead, they took the employee for two weeks to seek treatment from an unlicensed professional who conducted his business out of their garage.  
The employer finally filed for a workers' compensation claim with their insurance company and they stated that the injury happened on July 7, 2016. 
The investigation also led to the discovery of the brothers obtaining two different policies from separate insurance companies and found out that EDD had a large discrepancy in their payroll reports and was completely different than what was reported to the insurance companies. The Perez's were then served with bank search warrants and audit of their payroll. The results showed that they had underreported over $17 million in wages and owed the insurance company a premium of approximately $1.42 million. They also owed $1.28 million in unpaid taxes. 
Both brothers were arraigned on Wednesday, April 12, 2021, in the county of Monterey. Elias Perez was charged with five felony counts and Alejandra Perez was charged with21 felony counts.  
Author: Carmen Ramirez

Excerpt: Workerscompensation.com Blog