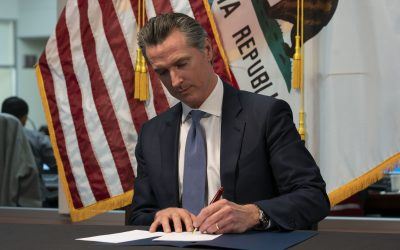 The Governor's office announced an order halting any new evictions due to financial hardship from the Coronavirus. You can read the full text of the Order HERE.
A quick review of the order states that between April 1 and May 31 that California Landlords shall not evict residents for financial hardship due to Coronavirus. However, there are caveats. In order to stop an eviction, you must send a letter, within 7 days outlining the reasons you cannot pay rent due to the Coronavirus. Reasons under the order include:
1. Being sick from Coronavirus or taking care of someone who is sick;
2. Loss of work, cutback in hours or cannot work due to isolation order; or,
3. Caring for a child out of school due to Coronavirus.
The Order does not discuss current evictions. It also extends the notice provision for landlords for eviction to 60 days.

Pacific Workers' Compensation Law Center represents Injured Workers in their Fight For Justice against the Insurance Companies.
Pacific Workers' does not do landlord-tenant cases, we do want our community to have information during this difficult time.
The Tenant Law Group in San Francisco, California does represent tenants throughout the Bay Area. You can get more information on The Tenant Law Group at www.TenantLawGroupsf.com