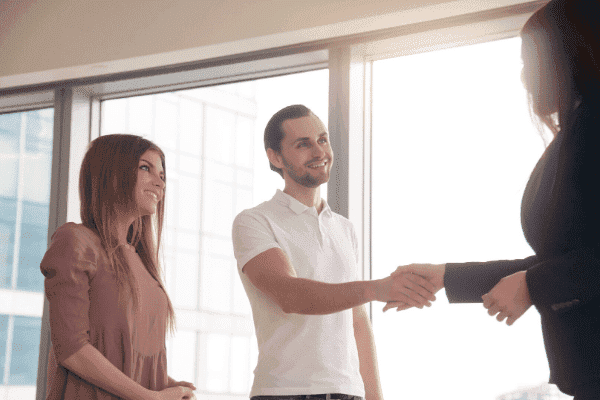 5 Secrets You Should Know Before Choosing the Best Workers' Compensation Lawyer
If you are reading this, the most likely scenario is that you were injured at work and, while you are dealing with pain, you are looking for someone to help you and guide you through the process of getting paid for medical treatment, lost wages, and an amount for any resulting permanent disability.
We are not going to lie: The California Workers' Compensation system is confusing and is working against you. This area of law has its codes, courts, and judges. So, having the right lawyer to do the job can make all the difference.
We have prepared a list of 5 secrets to choosing a Workers' Compensation attorney. But before diving into the information, take into consideration that this type of lawyer is paid on a contingency fee basis, which means they charge a percentage (usually between 12% to 15%) of the award you receive if you win your case.
1. Make sure the attorney specializes in Workers' Comp
As we have mentioned, the California Workers' Compensation system has its own body of laws under the Labor Code and even has its courthouse: The Workers' Compensation Appeals Board (WCAB).
Most lawyers do not know their way around the Workers' Compensation system. They might be good car accident lawyers or business litigators, but when it comes to Workers' Compensation, it is better if they are familiar with the intricacies of the laws, the WCAB, and the local judges.
Workers' Compensation law firms also have relationships with medical practices that accept Workers' Comp patients, which can greatly improve the quality of your treatment. You will not get the same level of assistance if Workers' Compensation law is not an attorney's primary practice area.
2. Do your research
Do not stick with the first option you see. Search for law firms and attorneys on browsers like Google and Bing, dig into local directories like Yelp, dive into social media pages, look at client reviews, read attorneys' bios online, and if they have them, take a look at their blogs.
If a firm looks suspicious or does not have many client reviews, trust your hunch and go with the one that convinces you the most. Take advantage of those resources to make sure you feel a connection.
3. Value the non-lawyers in the office
Lawyers in Workers' Compensation cases are generally very busy because they go to court and attend hearings and depositions. So, you will probably end up speaking with paralegals, case managers, legal assistants, and intake specialists about your case even for simple things like filling some paperwork.
You want to make sure that the support staff is enough to be able to handle the volume of cases that the lawyers have taken on for themselves. If an attorney has 5 cases, you will probably be able to talk to him/her, but when dealing with a couple of hundred cases—which is very common in Workers' Compensation—then your choice should be a firm with a knowledgeable, helpful staff that has a good training program.
4. Look for tech-driven firms
The communication you have with your lawyer is very important. You want to make sure that the firm offers different ways to communicate with the team if you cannot reach them by the phone for whatever circumstance.
At Pacific Workers', we have implemented various alternatives, such as Text-Your-Team, which allows clients to send messages directly to their team's computers so they can answer right away. We have an online scheduling platform, where clients can book an appointment to speak with their team, even on the same day. Clients can also send emails to team members to get a timely response.
5. Go with the attorney who prioritizes your treatment and not just your award
Your financial award or settlement is an important part of your case, but it is not the most important. Your health and well-being are priceless, and your lawyer does not get 15% of that.
Make sure your lawyer helps you get the best possible medical treatment—that means helping you find a doctor who is not in the insurance company's pocket—and will fight for you when the insurance denies necessary treatments. If your case is denied, your attorney should help you find a doctor who will treat on a lien. Care is key.
Dealing with a workplace injury and a Workers' Compensation claim can be incredibly painful and stressful, and you want to retain someone who will help get you through this difficult time. At Pacific Workers', we fight for you. If you need help, get a free consultation, contact us today.
Pacific Workers', The Lawyers for Injured Workers is Northern California's Premier Workers' Compensation Applicant firm. We represent First Responders, Health Care Workers, Construction Workers, Retail Workers, Warehouse Workers, Delivery Drivers, and the other hard-working people that keep our community moving in their Fight for Justice against the Insurance Companies.
With over 250+ Five Star Reviews, an incredible staff of caring, well-trained caring, advanced technology for superior client communication, a track record of an over 96% win rate and giving back to our community through the Pacific Workers' Foundation, it is easy to see why Pacific Workers' is the go-to law firm for all injured workers in Northern California. Offices in Oakland, Concord, Stockton, and Sacramento.
If you or a loved one needs our help or just has a question, give us a call. We are here to serve!