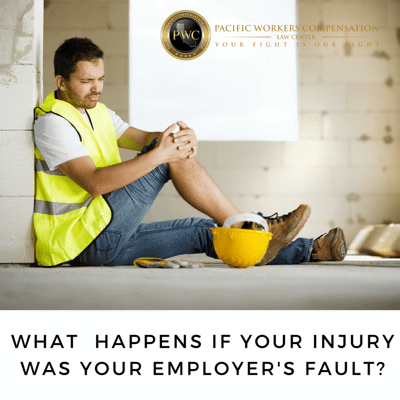 California Workers' Compensation is a no-fault system and an exclusive remedy. This means that injured workers cannot sue their employers for a workplace injury. They must rely on Workers' Compensation. Employers pay for Workers' Compensation insurance. Workers' Compensation insurance is supposed to take care of injured workers. But what happens in situations where a workplace injury is the employer's fault? Is there anything workers can do in a no-fault system when someone is really to blame?
The good news is that the California labor code provides a solution to this problem with LC 4553, known as Serious & Willful claims or S&W.
What does a Serious & Willful Claim provide?
S&W claims increase the compensation received by an injured worker by an additional one half (50%), paid by the employer.
What is Serious and Willful misconduct in a Workers' Compensation case?
Serious and Willful misconduct is even more severe than even gross negligence. It means that an employer or manager knew about a dangerous condition likely to cause serious injury to employees -- and ignored it on purpose. For example, an employer who failed to make sure a machine was safe for employees to use is negligent. An employer who knew the machine was unsafe but let people keep using it might be guilty of Serious and Willful misconduct.
Employers can also be liable for S&W claims when they fail to train workers to use dangerous machinery. It's an employer's responsibility to provide safety procedures for operating under dangerous conditions.
Does an OSHA violation prove Serious and Willful misconduct?
Cal/OSHA provides regulations to keep workers safe from large and small dangers. All Cal/OSHA violations can lead to a Serious & Willful claim if the employee can prove the following:
1. The employer (or a manager/supervisor) was aware of the OSHA violation.
2. The violation caused the employee's injury
The Workers' Compensation Appeals Board also needs to be made aware of the specific manner in which the safety order was violated.
How do you report Serious and Willful misconduct?
If you think you have a Serious & Willful claim, you must file a separate petition with the Workers' Compensation Appeals Board. It's not automatically filed with your Workers' Compensation claim. You have 12 months from the date of injury to file this claim. Employees are responsible for proving Serious & Willful Misconduct. This is a complicated process. If Serious and Willful misconduct caused your workplace injury, contact a Workers' Compensation attorney today.