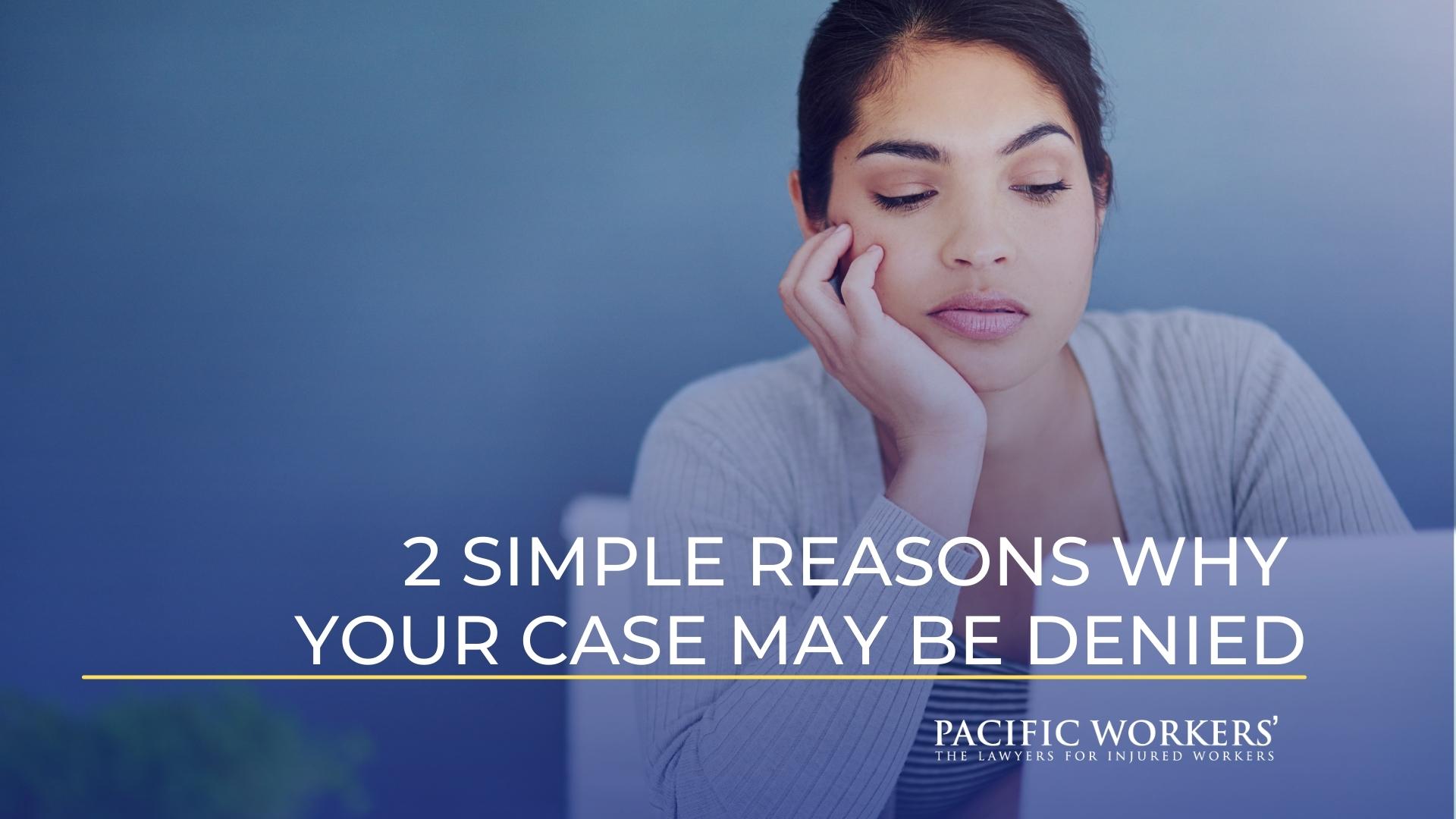 While some workers' comp claims go through easily, others are denied. Why does this happen? There are many reasons for it. Regardless, if you were injured during work for any reason, having your claim denied can be hard, especially if you've lost money and time because of the injury. It is important for you to know the common causes of a denied workers' comp claim and what you can do to improve your chances of success.
With that in mind, let us talk about the common causes of denied workers' compensation claims and what to do about them:
1. You Missed The Deadline
The statute of limitations for Workers' Comp is 1 year from the date of your injury or the last time you were treated by a Workers' Compensation doctor. Sometimes, injured workers aren't aware of this, and you might not know you have to file the claim within 1 year. This can hurt your claim.
You should also understand that once the insurance company receives the claim, they will have up to 90 days to investigate the claim. Within those 90 days you are entitled for up to $10,000 in medical benefits.
2. Not Having Evidence
The insurance company needs to know what happened, and they want to see some proof that you were injured while on the job. Many injured workers don't have the evidence they need to succeed in getting their claim approved and this can be used against them. If this is your case, seek for legal help as soon as possible.
Having a workers' compensation lawyer on your side can help. They can be your guide, helping you through the process of collecting all the evidence you need to win the claim.
Conclusion
Having a workers' compensation claim denied can have a negative impact on you and your family's finances. It is very important that you have a clear understanding of how to improve your chances of having the claim approved. The two causes we discussed above could be the reason why you were denied and if you did, it doesn't mean that is the end of you claim.
If you need help getting your claim approved, you should talk to an attorney who specializes in workers' compensation. Pacific Workers', The Lawyers for Injured Workers, is a workers' compensation law firm serving all Northern CA. Hire the best work injury lawyers to help you with your claim, contact us for a free case evaluation today, 800-606-6999.