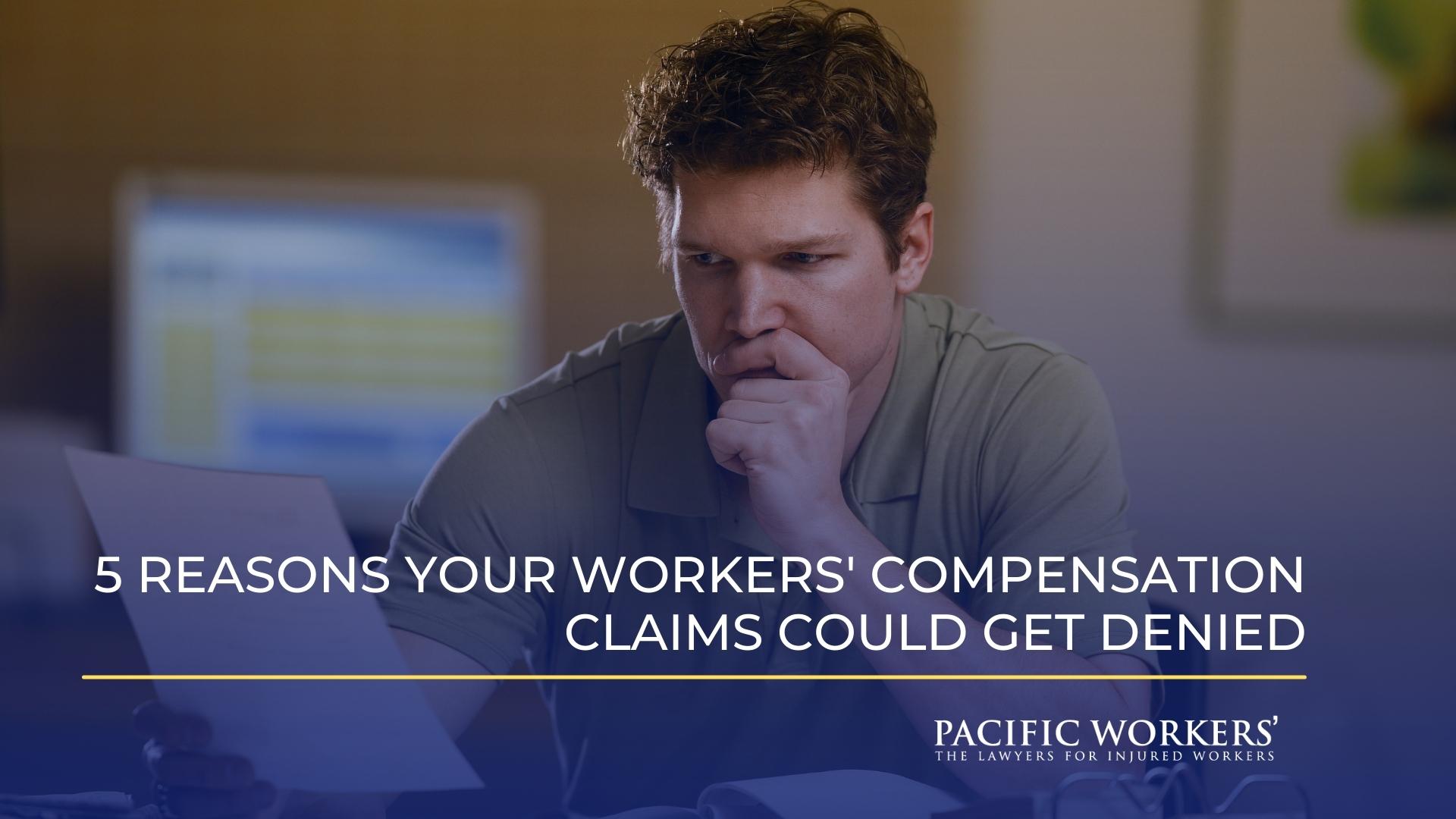 Regardless of who is at fault, if you get injured at work, you can still file a workers' compensation claim. In this post, we will share what to do to fight a denied workers' comp claim.
1. Faulty paperwork.
If you had just one box left to check on your claim forms, you probably checked the wrong thing. For example, papers may not be adequately filled out, pages could be out of order, or you may have missed a part of the application that gets you compensation. In these cases, you can just resubmit the paperwork.
2. Job description.
If you have a job title that seems to fit in a different group, you may be denied. For example, a receptionist who is required to lift heavy boxes might get compensation, but a receptionist just greeting customers would not.
3. Your employer does not have workers' comp insurance.
If you were hurt on the job while working for a company that has not workers' comp insurance, you might not get compensation. The company doesn't necessarily have to be a major corporation, either—if it is an employer, it must be licensed. This includes babysitters, people you work part-time with, and any other job where you were paid by the hour.
In the case of the employer not having workers' comp insurance, you generally have one of the two following options:
File a personal injury lawsuit against your employer
File a workers' comp claim with your states uninsured employer's fund
4. There is no proof that you were injured.
The most common reason for a denied claim is that there is no proof of injury. If you don't have a medical report or a medical evaluation, the company could deny your claim. You may also be denied if you didn't file the claim form on time.
5. The employer says you are not hurt.
If the employer says you aren't hurt, you can still get compensation. This is true even if the employer claims you are just faking the injury.
Conclusion
If you have been denied workers' compensation, you may have a few options. You can appeal the decision to the state, raise a new claim, or take the employer to court. If you have questions about this process, you can contact a workers' compensation lawyer.
Pacific Workers', The Lawyers for Injured Workers can provide you with exceptional services from our Bay Area workers' compensation attorneys. Whether you are filing your claim or appealing a denied one, we can help you get the compensation that you deserve.
Call us today 800-606-6999 for a free consultation!