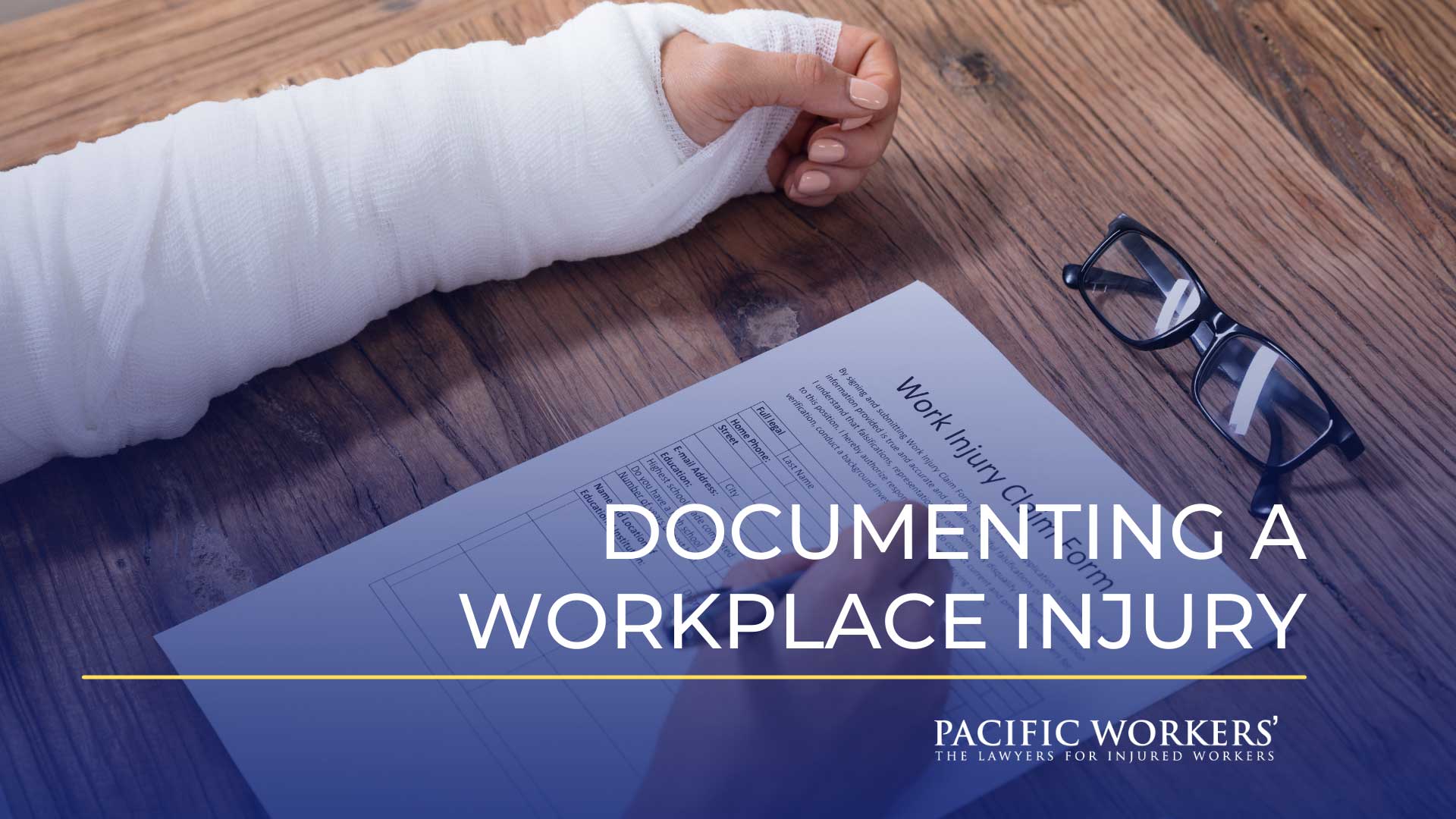 Workplace injuries happen more often than you think and in worse ways than you can imagine. There are regulations in place that demand documentation for such injuries or illnesses when they occur. The National Safety Council also advises businesses to document any safety events that may have led to an accident or injury, even if no injuries were sustained. After all, thoroughly researching these near-miss occurrences is the most excellent approach to prevent accidents from occurring in the future.
Reporting a Workplace Injury?
Informing your employer about a working accident is not a mere act of courtesy. Still, it is also necessary to safeguard your interests, even if you think your injuries are too trivial. Informing your employer is an essential first step in maintaining your workers' compensation rights. There are a few other significant reasons why you should disclose your injuries as soon as possible:
It demonstrates regard for your employer and coworkers. Any injury should be reported to your employer so that workplace risks can be addressed to prevent future accidents.
It safeguards your self-interest. Minor injuries always have the potential to develop over time. If you do not take the essential procedures to disclose your injuries as soon as they occur, your employer may hold you accountable. Because you did not disclose the first injury, he can conclude that it was not the consequence of employment and hence not qualified for workers' compensation.
Maintain a copy of your written report for your keeping. Hopefully, your injuries will recover quickly, and your workplace will be made a little safer in the meanwhile. If your health worsens, you will have paperwork to show that your injury occurred at work, and that proves that your supervisor was notified.
How a Workplace Injury Should Be Documented
To file a workers' compensation claim, you must notify your employer of your injuries as soon as feasible and file a DWC-1 form.
Also, an excellent way to document your injuries is to write them down and keep them for future reference. It would help if you wrote down everything you remember about the occurrence, making sure to include critical facts such as where it happened, what time it happened, what you were doing when the injury happened, and who was there at the time.
A review of your medical records can also demonstrate that your injuries did not occur due to a pre-existing condition. Or, at the very least, they were pre-existing but exacerbated as a result of your injury. Insurance firms can attempt to deny workers' compensation claims by claiming that the injury occurred elsewhere rather than on the job.
Conclusion
If you feel like your report is going nowhere or your insurance company is running you around in circles, it's time to seek help from professionals who will always have your back.
If you're looking for worker's compensation attorneys in California, we at Pacific Workers' are dedicated to your success and future. Our team of compensation lawyers goes above and beyond to make sure you make the most out of your situation. Contact us immediately today at 800-606-6999 for a free consultation.