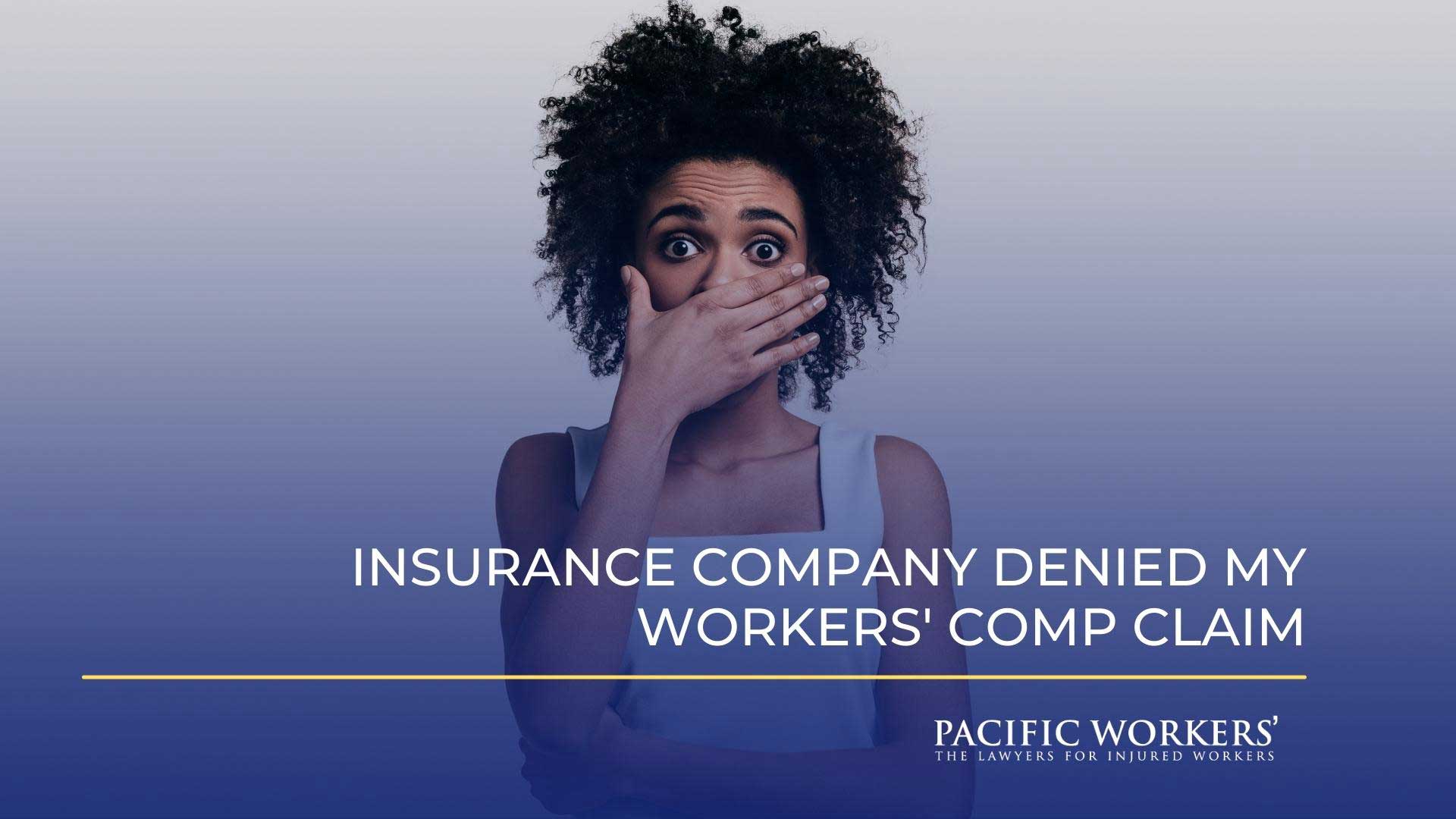 It is important to remember that not all workers' compensation claims are immediately approved. Fortunately, regardless of the reason behind the denial, you have the right to make an appeal.  
Denial of a Workers' Compensation Claim 
Since you have the right to challenge this decision, take advantage of it to ensure you obtain the compensation you are entitled to.  
If the denial is due to an unresolved medical dispute between parties, you may request an examination by a qualified medical evaluator (QME). A QME is a certified and licensed physician who performs medical evaluations related to work injury. 
Denial of Medical Treatments 
Unfortunately, it is also possible to be denied medical treatment even if your compensation claim gets approved. This occurs when the insurance provider of a company does not deem any medical treatment for the injured necessary.  
Consulting with a QME may prove helpful if this happens to you. They will be the one to determine if your condition is indeed related to your work injury and recommend the approval of your medical compensation claim. 
Appealing a Workers' Comp Claim Denial 
To effectively appeal the denial to your claim, it's best to learn about the specific procedures that need to happen next. There is a standard time limit for each stage of the process, so it will help to have a reliable lawyer by your side. They should be experienced in negotiating and protecting the rights of their clients undergoing a workers' comp claim.  
To begin an appeal, file your case at the Division of Workers' Compensation nearest to the California county of your residence or place of injury. You must file an Application for Adjudication of Claim here, and all parties involved will receive a copy of this document.  
After completing the first step, file a Declaration of Readiness to Proceed. This document initiates the hearing process for your appeal. Your case will then be scheduled for a Mandatory Settlement Conference (MSC), where you and the claims administrator can meet and try to resolve issues about your compensation claim for the last time. 
If you reach a settlement during the MSC, the case will be closed. Otherwise, the judge will set a trial date for your case. With the help of your attorney, you will then prepare all the documents and pieces of evidence necessary to support your claim. 
On the scheduled date, you will appear in court to appeal your workers' compensation claim. Your evidence will be presented before the judge; if there are any, witnesses will need to testify as well.  
After this trial, the judge will send a written decision to both parties. This usually arrives 30 to 90 days after. Whatever the decision may be, you or the claims administrator can appeal it.  
Going through a workers' compensation claim is a physically and emotionally taxing experience. Thankfully, you can always challenge the denial of your claim and employ the assistance of a skilled attorney.  
If you need a worker's compensation lawyer in California, let Pacific Workers', The Lawyers for Injured Workers, help you. We serve all of Northern California and have offices in Oakland, Tracy, Concord, San Jose, Stockton, and Sacramento. Call us at 800-606-6999 for a free consultation.