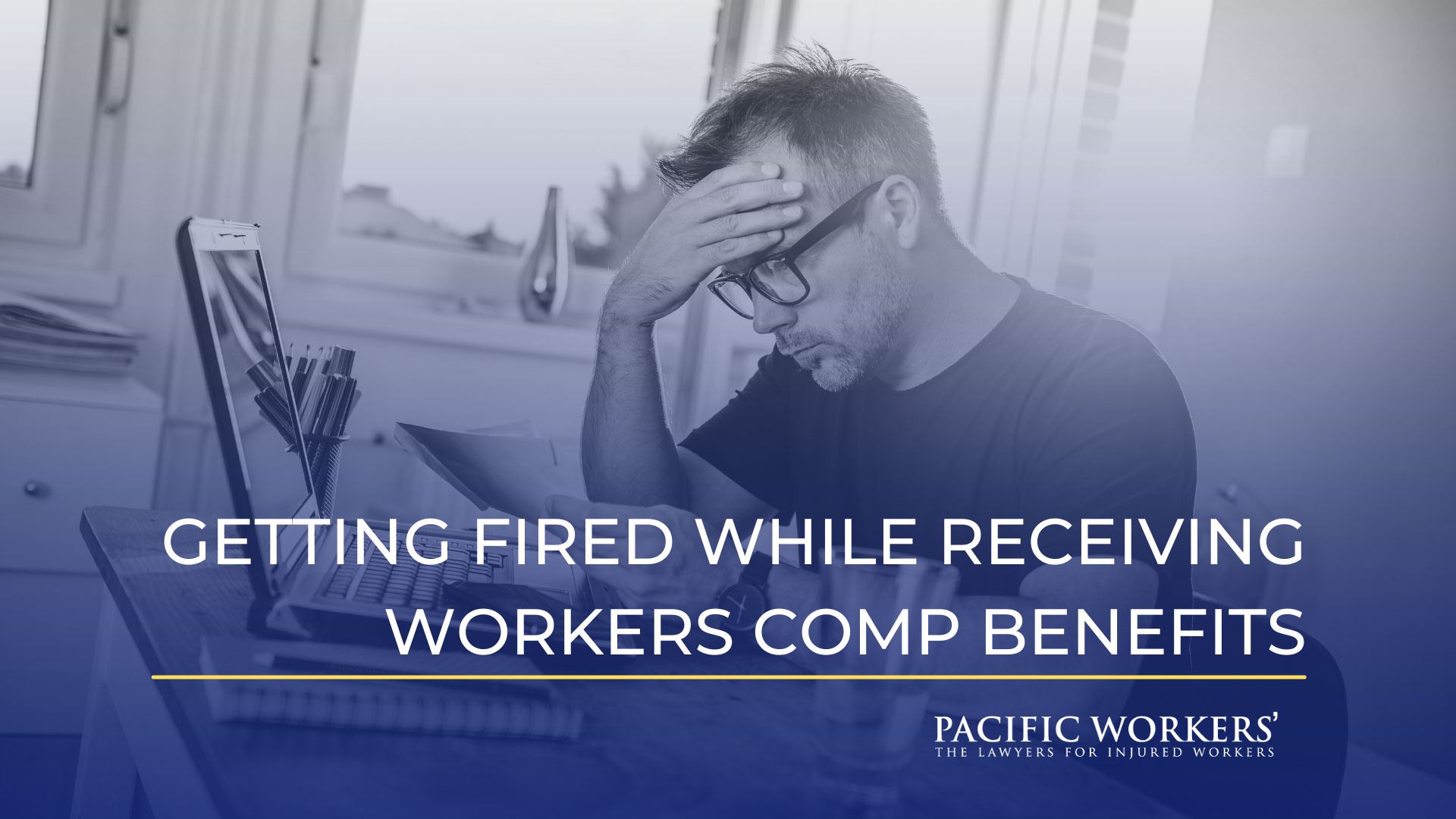 Getting injured while on the job is not fun—having to go through the trouble and stress of recovery and paying for your medical bills isn't something most people want to deal with. Luckily, there is a safety net in place to help you with this exact situation,it's the California workers' compensation system!
How Workers' Comp Can Help You
The workers' comp or workers' compensation insurance is a government-mandated system that provides monetary benefits to those who become injured or disabled due to their job. Most compensation plans cover medical fees, lost wages, and more.
Depending on the severity of your work-related injury or illness, your workers' comp claim can last several years.
What Happens if you Get Fired While on Workers Comp?
If an employee gets fired while on workers comp, they are still entitled to receive workers' compensation benefits for workplace injury and sickness, not immunity from termination of their employment. While you are protected from unjust retaliation from filing a workers' claim, you can still get fired for different reasons.
Many suspect that their current circumstances would become too troublesome for their employer—and therefore, laying them off would be the best choice their employer would have to ease the financial burden.
Filing for a workers' comp claim prevents your employer from retaliating against you for doing so. Therefore, they cannot take away your benefits or fire you from your job because you got injured or fell ill!
Possible Reasons for Being Laid Off
Firing you may not be fair to you—but companies will have to do what is right for their business, which isn't illegal. Your employer can't fire you outright because of your workers' comp, but there are several reasons why they could terminate your contract, such as:
Downsizing
If you got laid off simultaneously with other employees, you most likely weren't fired because of your workers' comp claim. The business may be going through some changes that require them to make decisions regarding employment, among other things.
Work Performance
If you are recovering from an injury but are now allowed to return to work, your doctor may have advised you to take it easy. As such, your employer will be legally obligated to provide you with reasonable accommodation for you to do your job. If you still can't perform your duties, the company can fire you even with accommodations in place.
Employment State
Before hiring a workers' comp lawyer to prove your unjustified firing, you should first note what kind of employee you are. If you are an "at-will" employee, you are allowed to resign from your job for any or no reason. However, this also goes the same for your employer—they can terminate your contract whether they have a motive to let you go or not!
Conclusion
Every employee is entitled to workers' compensation when getting injured or sick in the workplace, so you don't have to worry about financial troubles.
While your employee isn't legally allowed to terminate your contract because of a workers' comp claim, they can still do so during your claim. If you think that your firing was unjustified, make sure to reach out to a workers' comp attorney near you to help you file a retaliation claim.
Pacific Workers' Compensation Law Center to help you with your case! Our workers' compensation attorneys in Northern California can guide you through the process of seeking your rightful benefits. We also have offices in Oakland, Tracy, Concord, San Jose, Stockton, and Sacramento. Call us at 800 606 6999 for a free consultation!