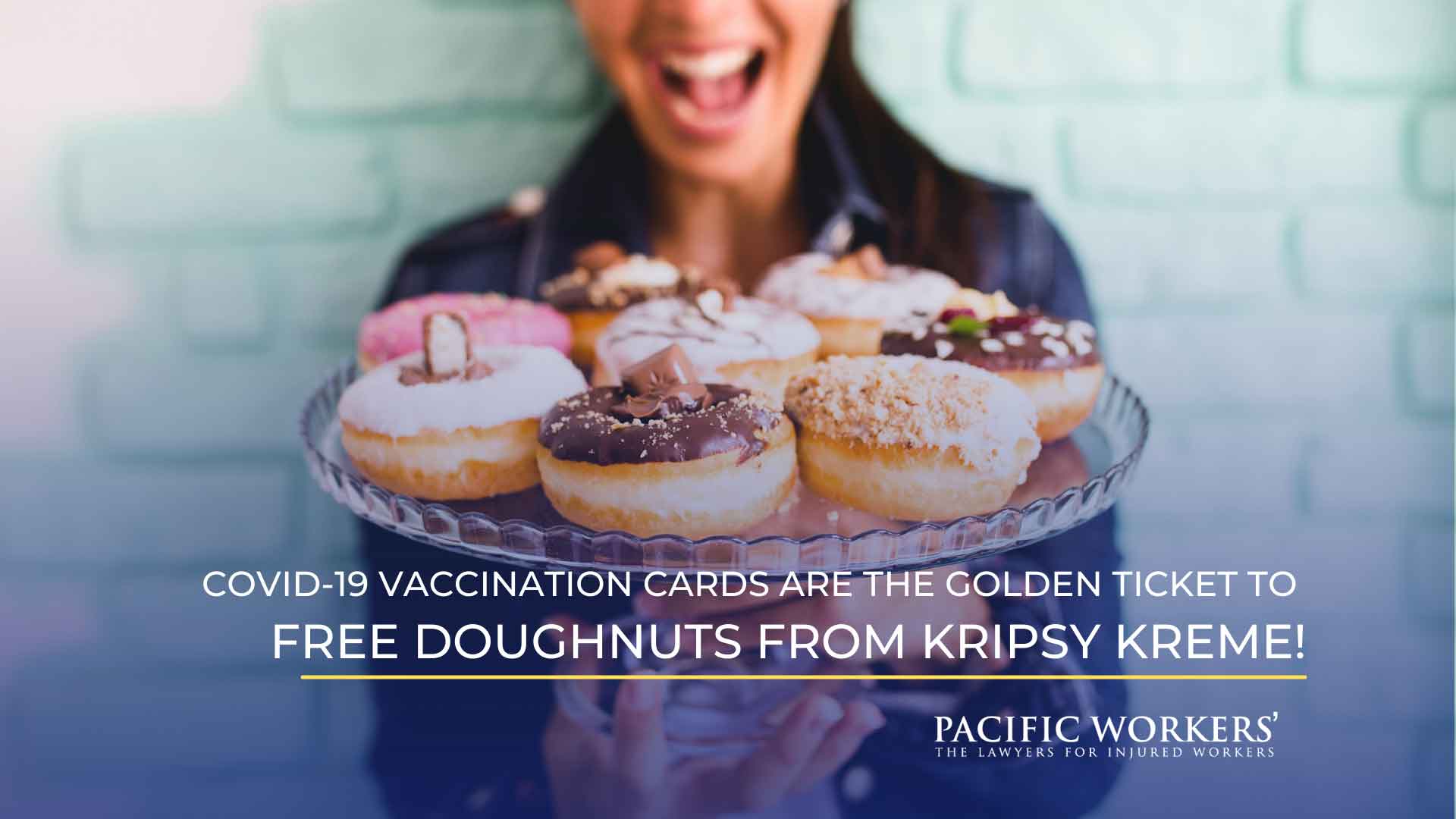 Do you love doughnuts? Krispy Kreme is giving a free glazed donut to anyone who comes in with a COVID-19 vaccination card. This giveaway will be ongoing through the end of 2021.
Dave Skena, Krispy Kreme's CMO told Insider in a phone call, "Whatever little things brands can do to help make past the pandemic are good things." There are no limits on the free doughnuts, so a vaccinated person could potentially go every day. They are also supporting workers and volunteers at vaccination sites in certain centers across the country with a free doughnut for the next few weeks.
If you think this is nice, it gets better for the employees. Krispy Kreme Employees can get up to four hours of paid time off to get both vaccine doses. Other companies like Dollar General and Target have also been offering vacation time for vaccine appointments. Kroger, Petco and Publix are offering cash or gift cards to employees who show proof of vaccination.