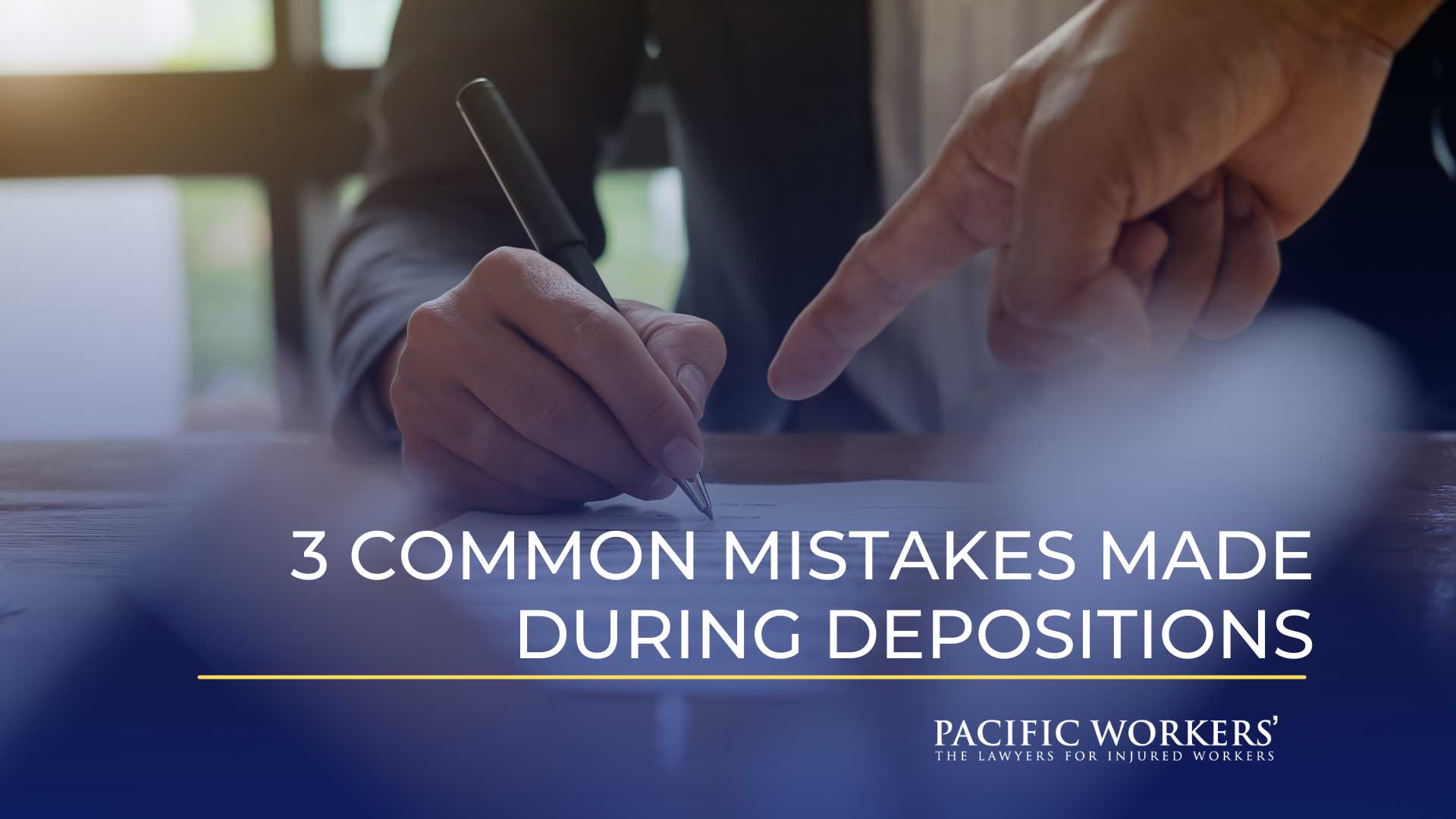 Depositions are integral to many legal processes because they let your attorney unveil valuable information from a party or witness provide advance testimony for a trial. It is a sworn, out-of-court conversation translated into a written transcript for use later on, primarily during the discovery process. This is a valuable resource, but you may make a mistake that can impact your case's outcome. Fortunately, there are ways around this. Just consider and prevent making these common errors:
Mistake #1: Rushing to answer the question just to get it done and move on to the next one
You may be nervous about being deposed because you lack relevant social skills and memory recall. As a result, you rush through each question by answering them quickly, leading to repetitive details that don't really add much to your case. Doing so can have negative repercussions because the judge or the opposing party may ask why you are answering questions differently than before, leading to a significant loss of credibility.
You can avoid rushing by simply being mindful of your attorney's capabilities to explain hard-to-comprehend queries. Remember, they are on your side and paid to change or simplify their form of questioning once you object to it during deposition. So, ensure that you use your words properly and make straightforward claims to bolster your case against the defendant or plaintiff.
Mistake #2: Saying long, empty statements that don't have any legal bearing
Since most legal proceedings are already emotionally intense, it is a common practice for deponents to get emotional, making them ramble on when asked particular questions. For the opposing counsel deposing you, this benefits them because nothing is getting done that can help move their case forward, giving the other party the upper hand. For instance, most workers' compensation attorneys often warn their clients to keep their emotions in check and stick to the facts even if they feel strongly about their employers violating their rights.
The best way to prevent rambling is to check yourself before the deposition. Ideally, you should be calm and in a focused state of mind. You can do breathing exercises or drink some water to ease your nerves and prepare to testify. Remember, you aim to either plead your case or defend yourself, depending on your end goal for this trial.
Mistake #3: Using the phrases "I don't know" or "I don't remember" as deflecting the questions
You are strongly encouraged not to recreate information in your mind since it may mean you are unsure about what really happened, which is understandable. However, deflecting questions by claiming that you don't have the answers is another story. It can be leveraged for the opposing party, allowing them to show the court that you are hiding something and not a reliable witness. This will lead to losing the case or failing to reach a justifiable verdict. Thus, during deposition, ensure you use the phrase "I don't know" sparingly. After all, there is always a chance later on in court or while conversing with your attorneys to gather and use solid facts.
Conclusion
Dispositions are a powerful legal mechanism to gather relevant details in preparation for the trial and other related uses. Making key mistakes is common, so you have to be wary of the ones mentioned above and do whatever is necessary to make valid testimonies, whether in or out of court. Meanwhile, since the gravity of this situation is understandably tense, ensure you reach out to experienced counsel like us.
Are you looking for the best workers' compensation attorneys the Bay Area has to offer? Consult with us at Pacific Workers, The Lawyers for Injured Workers. We have offices in Oakland, Tracy, Concord, San Jose, Stockton, and Sacramento, allowing you to move forward with your worker compensation claim process and other related legal matters. Contact us today at 800-606-6999 for a free consultation!