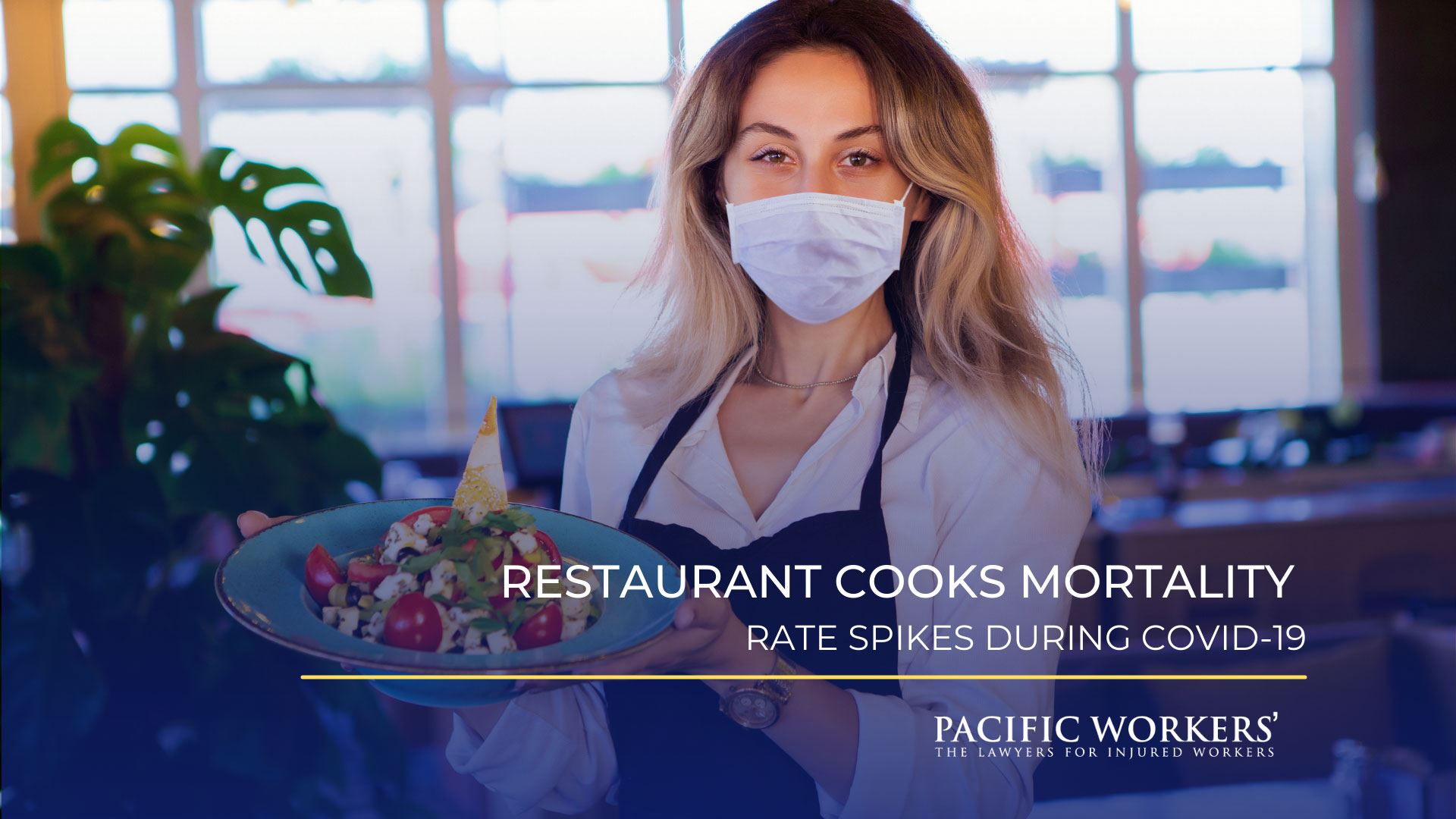 According to a study from the University of California-San Francisco, restaurant cooks have the greatest increased risk of dying during the pandemic than any other occupation. The study was based on the occupation listed on the death certificates in CA between the months of March and October.
The study also showed that the excess mortality was 22% higher during the pandemic, compared to other time periods. Workers in the food and agriculture sectors experienced a 39% increase in deaths, more than any other sector.
As stated in 828 death certificates, the occupations listed on them was "cook." Cooks ranked a mortality risk ratio of 1.60 and just above those working in packaging (1.59 risk ratio), agriculture workers (1.55 risk ratio), bakers (1.50 risk ratio) and construction workers (1.49 risk ratio).
Not only does risk come in higher for cooks but chefs, head cooks and bartenders came in with a higher-than average mortality rates.
The researchers also found that the highest ethnicities are Black and Latino workers.
California's Latino population overall saw a 36% increase in mortality during the study period, 59% increase among Latino food and agricultural workers. Blacks on the other hand experience a 28% increase in deaths.
This study shows that excess mortality went up dramatically in the food/agriculture sector during the state's first shelter-in-place period.
We are Northern California's Premier Workers' Compensation and Personal Injury Law Firm. We represent First Responders, Health Care Workers, Construction Workers, Delivery Workers, Warehouse Workers, and the hard-working people that keep our community moving in their Fight for Justice against the Insurance Companies.       
With over 250+ Five Star Reviews, an incredible staff of caring, well-trained, advanced technology for superior client communication, a track record of an over 98% win  rate and giving back to our community through the Pacific Workers' Foundation, it is easy to see why Pacific Workers' is the go-to law firm for all injured workers in Northern California. Offices in Oakland, Concord, Stockton, and Sacramento.     
If you or a loved one needs our help or just have a question, give us a call 800-606-6999.