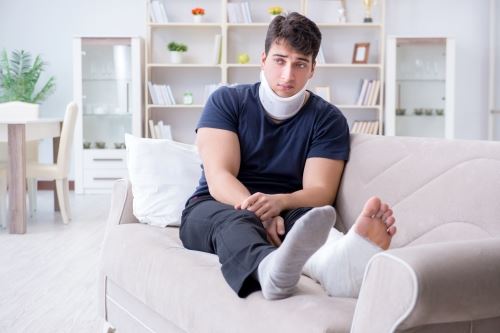 Do you get holiday or vacation pay while on workers' comp in California? Clients often wonder if they must use their paid time off (PTO) or vacation time for a work-related injury. They technically shouldn't have to. The workers' compensation system's entire purpose is to help injured workers deal with those issues. It includes Total Temporary Disability (TTD), which pays out two-thirds of your average weekly wages while you cannot work due to your workplace injury.
Are There Exceptions to The Rule?
However, there can be situations where injured workers sometimes end up using their time off. This usually happens when insurance companies deny their claims for real legitimate injuries, and employees then wound up using their PTO or sick leave to go to doctor's appointments or recover. According to California's law, PTO and vacation are wages that have been earned by the employee but still haven't been paid to them.
But even if your claim does get accepted, there could be a delay period while your Workers' Compensation insurance company reviews your case, and they sometimes can be drawn out. If this happens, workers can apply for State Disability Insurance Program, which provides short-term Disability Insurance (DI) and Paid Family Leave (PFL) wage replacement benefits for eligible workers who need time off work.
How Long Can You Qualify for Total Temporary Disability Benefits?
We also want to remind you that Total Temporary Disability Benefits (TTD) isn't indefinite. There is a 104-week cap, which could be extended for 208 weeks if the person has severe injuries or illnesses. Moreover, if you are still recovering, but you are running out of TTD, it might be necessary to use your PTO.
Remember, an experienced work-injury attorney can help you in the future. You can reclaim that lost time if you've been forced to use it in the form of retro-TD (temporary disability back-paid to the date of your injury).
If you need help or have been denied TTD Benefits, Pacific Workers', The Lawyers for Injured Workers can help you. Contact us online to schedule a case consultation.
We are Northern California's Premier Workers' Compensation Law Firm. We represent
First Responders
Health Care Workers
Construction Workers
Delivery Workers
Warehouse Workers
and all hard-working people that keep our community moving in their Fight for Justice against the workers' comp system.
With over 250+ Five Star Reviews, an incredible staff of caring, well-trained, advanced technology for superior client communication, a track record of an over 98% win rate, and giving back to our community through the Pacific Workers' Foundation, it is easy to see why Pacific Workers' is the go-to law firm for all injured workers in Northern California. Offices in Oakland, Concord, Stockton, Tracy, San Jose, and Sacramento.
If you or a loved one needs our help or just has a question, give us a call or contact us online.