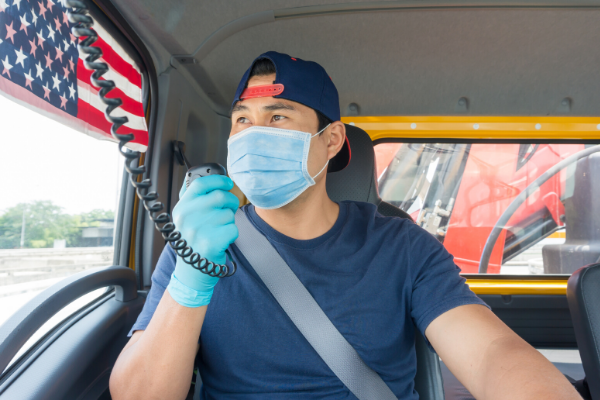 Coronavirus Deadliest in CA's Latino Community
Coronavirus and Covid-19 unveiled the reality that has prevailed for years in the United States: severe illness and death rates tend to be higher among minorities during public health emergencies.
In California, the Department of Public Health keeps track of the cases and deaths associated with Covid-19 by race and ethnicity. Statewide, Latinos—who constitute 38.9% of the total population—are hit the most.
As of July 7, Latinos represented 54.6% of all the confirmed Covid-19 cases. It means that Latinos are three times more likely to be infected than any other ethnicity. Regarding deaths associated with Coronavirus, 42.6% of the total deceases were Latinos.
Among kids and teens—with ages between 0 to 17 years old—, the proportion of Latinos' cases is higher: 66% of the total cases where race or ethnicity is known.
Nationwide, according to statistics from the Centers for Disease Control and Prevention (CDC), non-Hispanic Black people, Hispanics and Latinos, and American Indians/Alaska Natives have higher rates of hospitalization or death from Covid-19 than non-Hispanic people.
As of June 12, 2020, compared to non-Hispanic people with 40.1 hospitalized cases per 100,000 population, non-Hispanic American Indian or Alaska Natives had an age-adjusted hospitalization rate more than 5 times higher.
According to Dr. Marcella Nunez-Smith, director of the Equity Research and Innovation Center at Yale School of Medicine, this scenario was expected, sadly.
"We know that these racial-ethnic disparities in Covid-19 are the result of pre-pandemic realities. It's a legacy of structural discrimination that has limited access to health and wealth for people of color," she said to NPR.
Dr. Alicia Fernandez, a professor of medicine at the University of California San Francisco, said to NPR that before the pandemic, Latinos accounted for 35% of patients at the Zuckerberg San Francisco General Hospital, but now they represent more than 80% of Covid-19 cases.
"In the early stages, when we were noticing increased Latino hospitalization at our own hospital and we felt that no one was paying attention and that people were just happy that San Francisco was crushing the curve, it felt horrendous," Fernandez said. "It felt as if people were dismissing those lives."
According to Fernandez, African American people and Latinos are over-represented in the frontline essential jobs, which have a higher risk of exposure to the virus, like construction, factories, meat packers, agriculture, warehouses, grocery stores, fast-food chains, restaurants, and others. They also have high rates of poverty and low wages, which forces them to ignore the stay-at-home order and seek work, she added. Even housing customs are a factor for spreading the virus because Latinos generally live in crowded houses where multiple generations cohabit.
Authorities in California are starting to notice this reality, as the state registered more than 288,000 confirmed cases and more than 6,500 deaths so far.
"The most impacted community in the state of California is the Latino community," Governor Newsom told The Sacramento Bee in a private interview. "These are the heroes of the front lines, the essential workers that we relied on at the beginning of this pandemic to keep us fed and to take care of our most acute needs."
"We could not afford to neglect 39 percent of our population," he said.
If you have been infected or affected by Covid-19, we can help. Call today at 888-740-6434 or send us an email to intakes@pacificworkers.com.
Pacific Workers', The Lawyers for Injured Workers is Northern California's Premier Workers' Compensation Applicant firm. We represent First Responders, Health Care Workers, Construction Workers, Retail Workers, Warehouse Workers, Delivery Drivers, and the other hard-working people that keep our community moving in their Fight for Justice against the Insurance Companies.
With over 250+ Five Star Reviews, an incredible staff of caring, well-trained caring, advanced technology for superior client communication, a track record of an over 96% win rate and giving back to our community through the Pacific Workers' Foundation, it is easy to see why Pacific Workers' is the go-to law firm for all injured workers in Northern California.
If you or a loved one needs our help or just has a question, give us a call. We are here to serve.