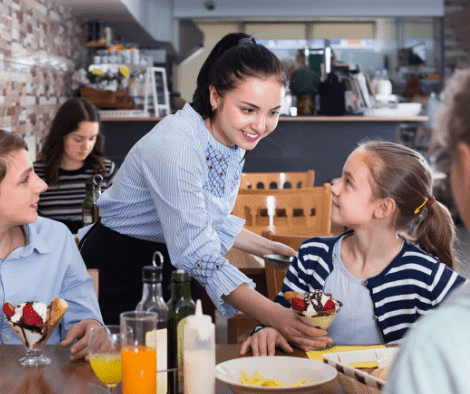 Pacific Workers, Oakland, April 1, 2020 Starting Thursday, April 2, restaurant employees can apply to receive a check for $500 from the National Restaurant Association Educational Foundation Restaurant Employee Relief Fund.
The National Restaurant Association Educational Foundation has launched the Restaurant Employee Relief Fund to support U.S. restaurant employees financially impacted by the coronavirus crisis.
Beginning April 2, restaurant employees can apply online to receive a one-time, $500 check to use toward bills, including housing, transportation, utilities, childcare, groceries, medical bills and/or student loans.
The Foundation will administer the grants, offered on a first-come, first-served basis.
He added that restaurant employees will receive 100% of the money raised.
Funds will be available to restaurant employees who can demonstrate that they:
Worked on a part- or full-time basis in the restaurant industry for at least 90 days during the past year

Had a primary source of income in the restaurant industry for the last year

Experienced a decrease in wages or loss of job on or after March 10, 2020

Live in the U.S., an overseas U.S. military base, or any U.S. territory

Are over the age of legal majority in their U.S. state or territory
To receive funds, the applicants must complete their grant requests online.
Again, go to rerf.us, starting April 2, to apply.
The NRAEF team will then review and verify the request and confirm eligibility. Individuals requesting assistance are eligible one time only. The NRAEF will mail checks to the recipients.
Please share this with any family or friends that you can. The funds will run out quickly.
Pacific Workers', The Lawyers for Injured Workers. Representing injured workers' in their fight for justice against the insurance companies.