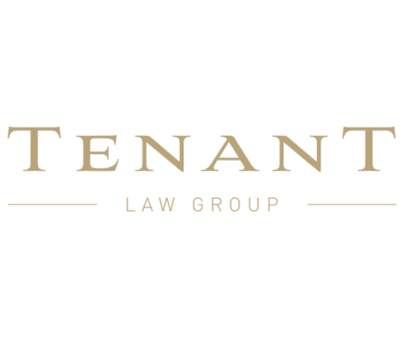 April 7, 2020 Blog Post for Pacific Workers' Compensation Law Center
California Tenant Rights During the COVID-19 Pandemic
In a matter of weeks, the COVID-19 pandemic has upended the lives of people throughout the world. The novel coronavirus has spread rapidly, forcing us to change the way we live, work, and interact with each other. It has also resulted in flurry of federal, state, and local legislation enacted to protect the rights of renters.
At the federal level, the March 27, 2020 CARES Act provides individuals with an adjusted annual gross income up to $75,000.00 (or $150,000.00 for joint filings) a recovery rebate of $1,200 ($2,400 for joint filings) plus an additional $500 for each child under the age of 17 (with some exceptions).
The CARES Act also restricts owners of covered properties (units in a covered housing program defined by the Violence Against Women Act, units participating in the rural housing voucher program under section 542 of the Housing Act of 1949, units having a federally backed mortgage loan, and units with a federally backed multifamily mortgage loan) from filing new eviction actions for non-payment of rent and other fees related to non-payment of rent. The federal eviction moratorium does not cover filings made before the moratorium took effect or filed after the moratorium is lifted. Additionally, the CARES Act does not cover non-covered tenancies or where the eviction is based on another reason besides nonpayment of rent.
At the State level, on April 6, 2020, the Judicial Council (the rulemaking body for California state courts) approved eleven temporary emergency rules, one of which effectively stops evictions until this summer. The order will remain in effect until ninety days after the Governor declares that the state of emergency related to the COVID-19 pandemic is lifted, or until amended or repealed by the Judicial Council. As it relates to evictions, the Emergency Order:
Prohibits a court from issuing a summons in an unlawful detainer (eviction) case unless the court finds the case necessary to protect public health and safety. In other words, even if a landlord files an eviction case, the tenant will not be required to respond to a new eviction case until the rule is lifted.
Prohibits a court from entering an automatic default judgment against a tenant who failed to file a response unless the court finds that (1) the eviction lawsuit is necessary to protect public health and safety; and (2) the landlord has not appeared in the action within the time provided by law due to Governor Newsom's Executive Order regarding evictions during the COVID-19 emergency.
In eviction cases where the tenant has responded or appeared, prohibits a court from setting the case for trial earlier than sixty days after a trial is requested, unless necessary to protect public health and safety.
Requires any eviction trial scheduled as of April 6, 2020 to be continued at least sixty days from the initial date of trial.
And at the local level, various cities have amended current laws, permitting tenants who suffered financial impacts related to COVID-19 to avoid eviction. For example, in San Francisco, Mayor London Breed issued a Mayoral Proclamation prohibiting landlords from evicting tenants who pay rent late because of issues related to COVID-19.
Specifically, any residential tenant who had not timely made a rent payment due on or after March 13, 2020 is not subject to eviction if the tenant notifies the landlord within thirty days that he or she has suffered financial impacts related to COVID-19. Within one week or providing notice, however, the tenant is required to provide the landlord with documentation or other objectively verifiable information that due to financial impacts related to COVID-19, the tenant is unable to pay rent.
For more information on recently enacted laws affecting California tenants, visit Tenant Law Group's COVID-19 Resource Page, which will be continuously updated as new laws and regulations affecting renters become enacted.