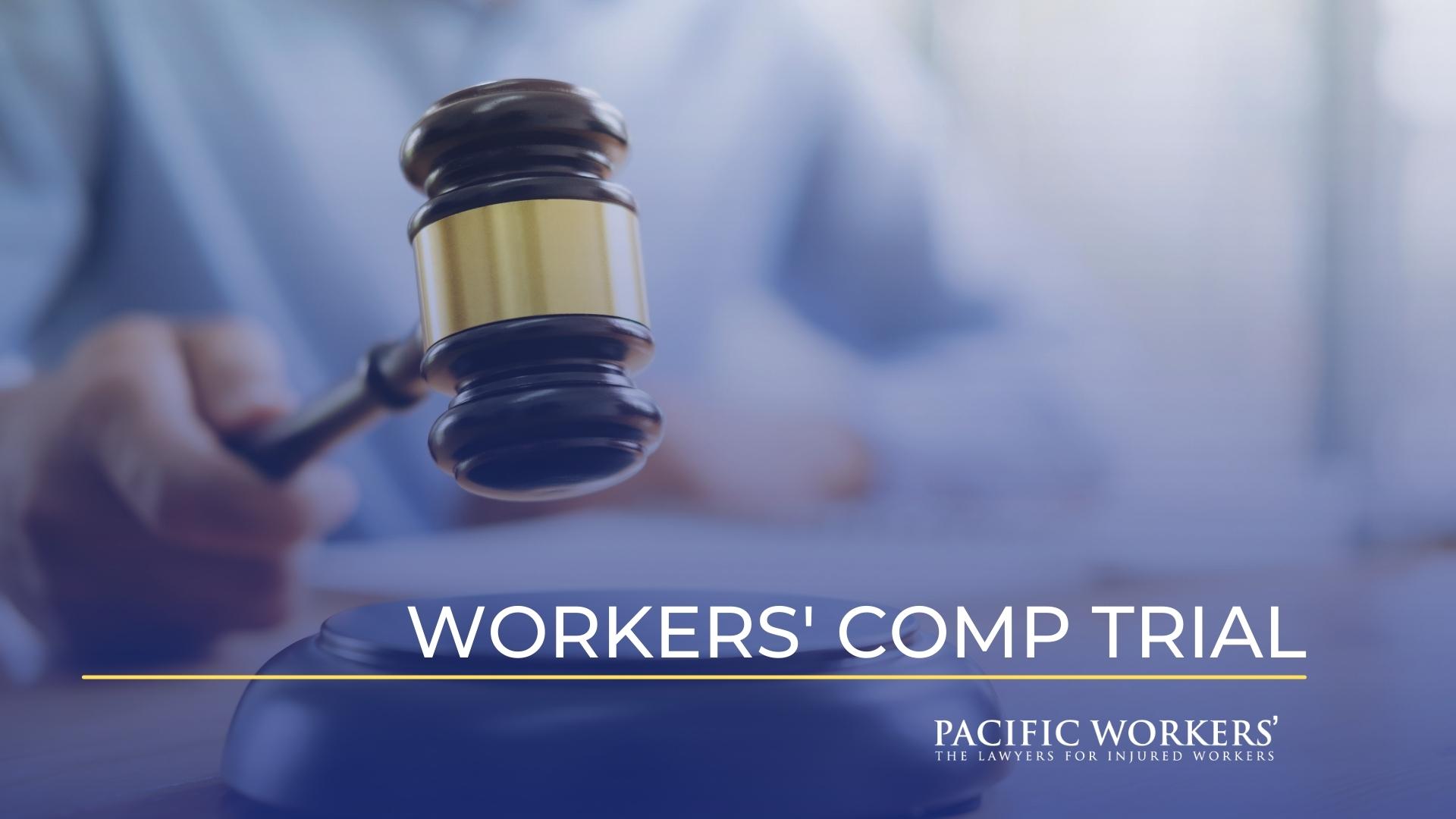 If you're unfamiliar with the workers' compensation system, the idea of going to a trial may be a scary thought for you. The reality of a workers' compensation trial is far different than what you see in the movies – and with a competent attorney on your side, you may be able to avoid going to trial at all.
To help you not stress the idea of a trial, here's some basic information about what happens at a workers' comp hearing, and how you can improve your chances of a ruling in your favor.
WHAT IS A WORKERS' COMPENSATION TRIAL?
In California, workers' compensation trials are administrative hearings that take place before a judge with the goal of resolving any disputes between an injured worker and their employer. Generally, these hearings are held in small rooms with few people present – usually the judge, the attorneys, the plaintiff and defendant, a court reporter, and any witnesses offering testimony. During covid, trials are being held through video conferences.
WHAT HAPPENS DURING A CALIFORNIA WORKERS' COMPENSATION TRIAL?
When the hearing begins, you and your attorney will present evidence to support your claim. Evidence may include:
Medical records and bills
Proof of lost wages, including pay stubs and employment records
Depositions and reports from experts, such as your doctors
In most cases, you will also be called to testify. First, your workers' comp attorney will ask you questions about your regular duties on the job, how you were injured, and how the injury affected your health and your work performance. You will also be cross-examined by your employer's insurance company, and the judge may ask you questions as well.
Witness testimony is live, but some of the time, this is presented in the form of a transcript from a deposition conducted prior to the trial.
HOW DO I PREPARE FOR A WORKERS' COMPENSATION TRIAL?
If you have an attorney, they will work together with you to ensure you are fully prepared for your trial – gathering evidence, requesting records, conducting depositions, and performing research to build a rock-solid case. Your attorney may prepare a workers' compensation trial brief, which is a concise statement detailing all the facts of your claim. And to help you feel completely comfortable, your attorney will also review potential questions that the judge or opposing counsel may ask you during your testimony.
HOW OFTEN DO WORKERS' COMP CASES GO TO TRIAL?
Most workers' comp cases are settled before a hearing is required. In general, trials are only necessary if your employer refuses to settle, or if the settlement offer, they present to you is extremely low. If you do end up going to trial, you will need a skilled workers' comp attorney to represent you.
Conclusion
We hope this article has helped you better understand the trial process in a workers' comp case. As you can see it's not every case that goes on to trial, so it's best to be informed about it. While we do hope that you and your loved ones will never suffer a work accident, we do hope the use this information can help.
If you're looking for worker's compensation attorneys in Northern California, Pacific Workers, The Lawyers for Injured Workers have your back. Our team of experienced lawyers will do all they can to make sure that you maximize your financial compensation for any pain or suffering that you have endured. For a free consultation, call us at 800 606 6999!