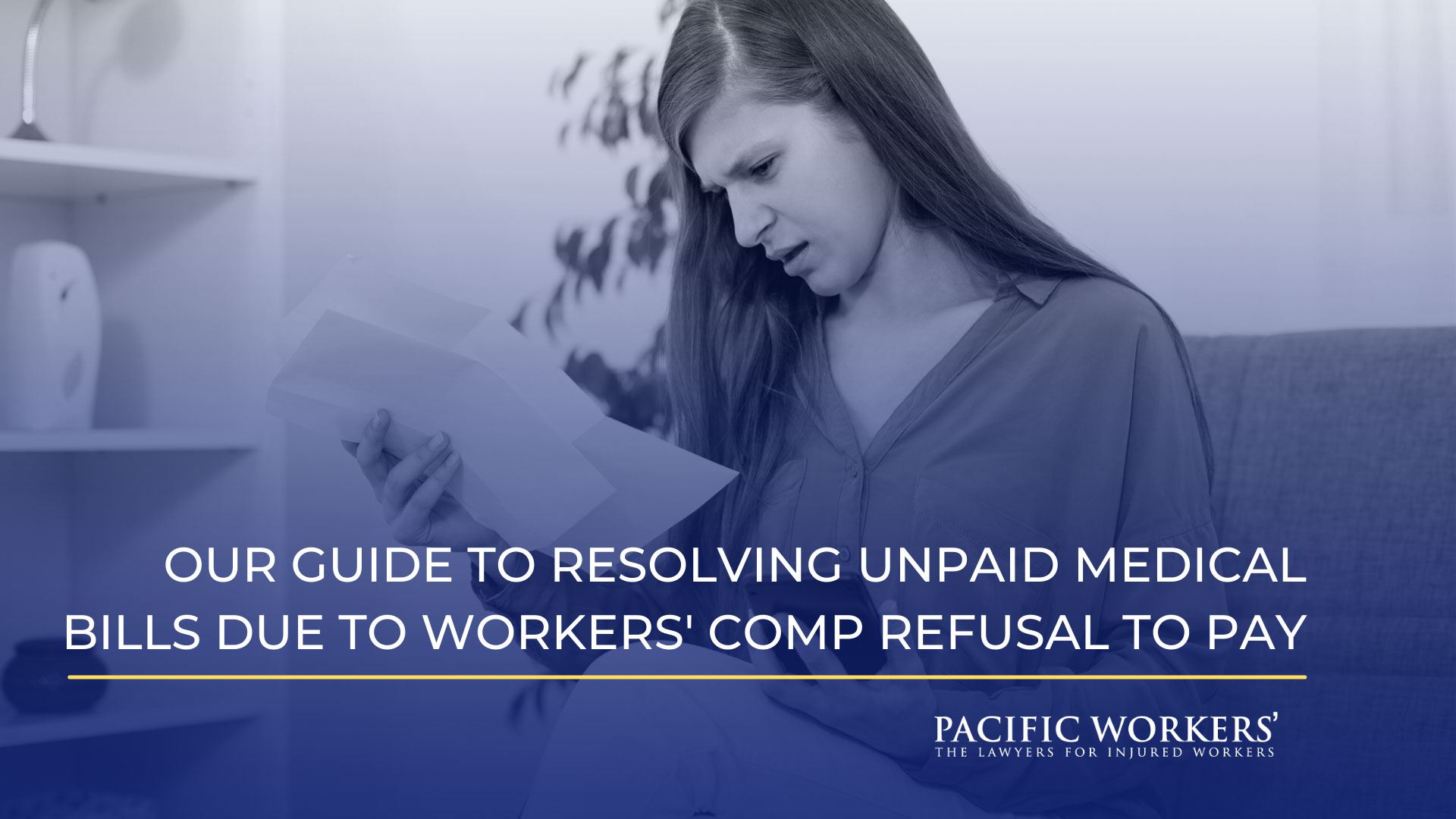 Sometimes, when performing your duties at work, you get injured and require medical care. In this scenario, your employer's workers' compensation insurance company will always be liable for paying for your medical treatment, removing co-paying responsibilities on your part. Medical providers legally cannot bill you the balance of treatment for a work-related injury, as they are expressly prohibited by law to do so.
Since many people are unaware of this, they continue to accept the billing and pay the balance. Many medical providers take advantage of this, billing a patient for the difference between what the insurance company has paid and the amount they would bill an uninsured patient. However, workers' compensation laws require employers' workers' compensation to pay for all work-related medical bills, even though this doesn't always happen.
Things you should know when workers' compensation insurers refuse to pay for your medical bills:
Responding to the Medical Provider
If you've suffered a work injury and you pay for health insurance, be sure to give all your insurance information to your medical provider right away. Ask them to bill the health insurance if the workers' compensation insurer chooses not to sign the necessary medical treatment. Your doctor will know what you'll need to rectify the situation.
Contacting a Work Injury Lawyer Right Away
Apart from reaching out to your medical provider, it's crucial to contact a work injury lawyer right away. They will provide you with advice on the best way to file a worker compensation claim and ensure you receive medical benefits. For instance, if you've been denied any medical benefits, a work injury lawyer can help you navigate the complex system and fight the insurance company to pay for necessary medical treatment.
Treating a Serious Injury
If you're suffering from a severe injury that prevents you from returning to work for an extended period, that means you will also lose income in the process. You may be entitled to receiving lost wages benefits and any future disability benefits until you are fit to return to work.
However, if your health insurance pays for your medical treatment and you choose not to pursue payment for your treatment through your workers' compensation, your entitlement to future wage loss benefits may be complicated. The workers' compensation insurer may assume that your health insurance paid for these benefits. They may also suspect that you chose not to file a claim to compel workers' comp to pay for your expenses because your injury wasn't work-related. This assumption may lead you not to be entitled to receive workers' compensation benefits, making it essential to work with a lawyer from start to finish.
Conclusion
Getting injured while on the job can be incredibly unpleasant, especially when you struggle to receive the compensation you deserve from your employer's workers' comp insurance. By following this guide and contacting a work accident lawyer right away, you can improve your chances of getting everything paid for.
Pacific Workers', The Lawyers for Injured Workers, is Northern California's premier workers' compensation law firm. We help hardworking people of our community fight insurance companies and get the benefits and compensation they require for their medical treatment. If you've been injured in a work-related situation, call us at 800 606 6999 for a free consultation!